Friday, January 17th 2020, 4:27 pm - These horses will be toasty warm during the Newfoundland blizzard thanks to a group of kind-hearted individuals.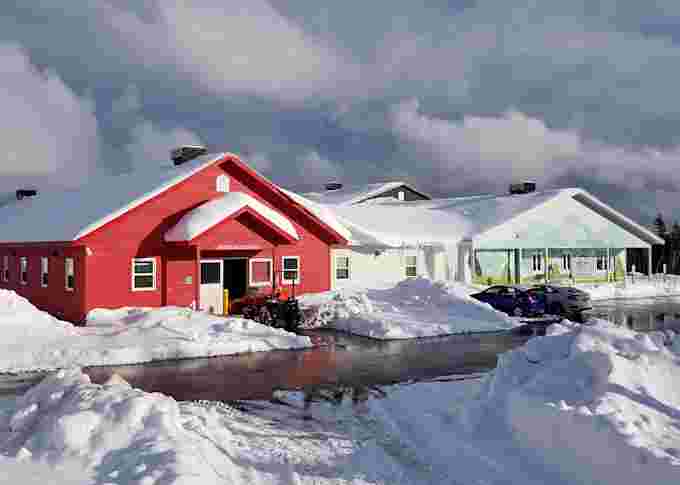 Rainbow Riders St. John's facility. Courtesy: Glenda Ann Robertson
States of emergency have been declared across parts of Newfoundland, including St. John's, as an intense blizzard moves through the province.
Early Friday, the system met the official 'weather bomb' criteria. The term applies to rapidly-developing severe storms in which the barometric pressure at its centre drops by a minimum of 24 millibars over 24 hours.
The storm is expected to intensify through Friday, bringing additional snow, strong winds, and potential storm surge.
Conditions will begin to ease Saturday morning across the province, but strong winds are expected to linger along the west coast, where they could generate sea-effect snow.
Schools and businesses have been ordered to close, but some staffers are camping out at work.
On Twitter, Rainbow Riders NL -- a St. John's-based organization that provides therapeutic horse riding to children and youth with physical, emotional and cognitive challenges -- said their staff spent Thursday night sleeping in the barn with the horses to keep them comfortable amid the freezing temperatures.
Our staff slept at the barn last night & will again tonight, we are so fortunate to have such a dedicated team ❤🌈🐴 The girls have their #stormchips but the horses are wondering why storm carrots aren't a thing!? 😉 Stay safe and warm everyone ❤🌈🐴 #nlwx #nlstorm

Rainbow Riders NL on Twitter
In an email, executive director Kelly Sandoval tells The Weather Network it's standard practice to stay with the horses during a severe storm.
"Our staff will stay overnight during a bad storm so not to risk the ability to get to work the next day, and thus, not be there for the herd to feed them first thing in the morning," she explains.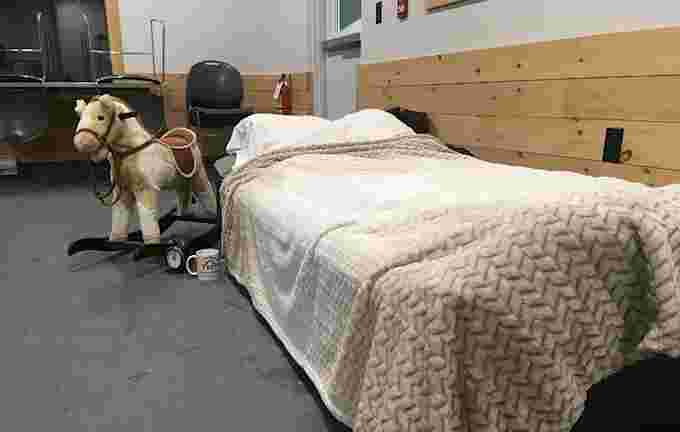 A photo of the staffer's sleeping arrangements. Courtesy: Rainbow Riders
"Also, the staff will stay overnight if we have a sick horse or pony. We have no large animal vet health facility here in Newfoundland, therefore, staff and other horse owners will give round-the-clock care in consultation with our vets."
Sandoval says the horses are "doing great" and don't appear to be anxious about the high winds the current storm has unleashed.
"The main thing we are doing is keeping to their usual routine as much as possible," Sandoval says.
"That, and ensuring they can get in our indoor arena to burn off some energy."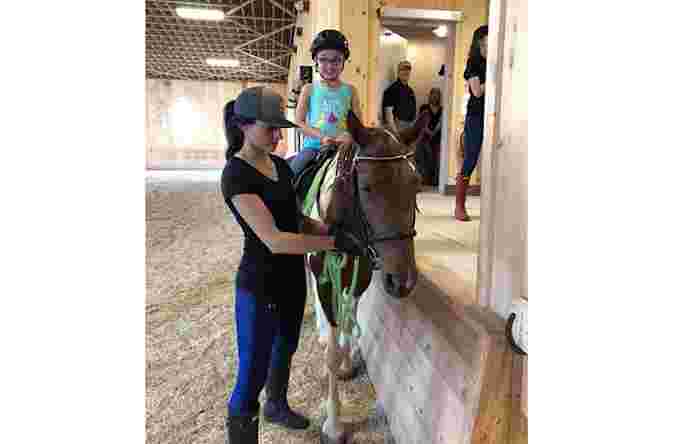 Rainbow Riders instructor Sarah with a student. Courtesy: Rainbow Riders
Rainbow Riders is a non-profit Therapeutic Riding Centre that opened 30 years ago. The organization provides rides to young people who have physical, cognitive, and emotional disabilities.
VIDEO: WALKING AROUND IN A NEWFOUNDLAND BLIZZARD ISN'T EASY