Monday, October 26th 2020, 1:50 pm - Jumping worms live up to their name: these quick-moving worms shake, thrash, and jump when handled. This behaviour is thought to be a survival tactic to avoid ending up as a predator's lunch.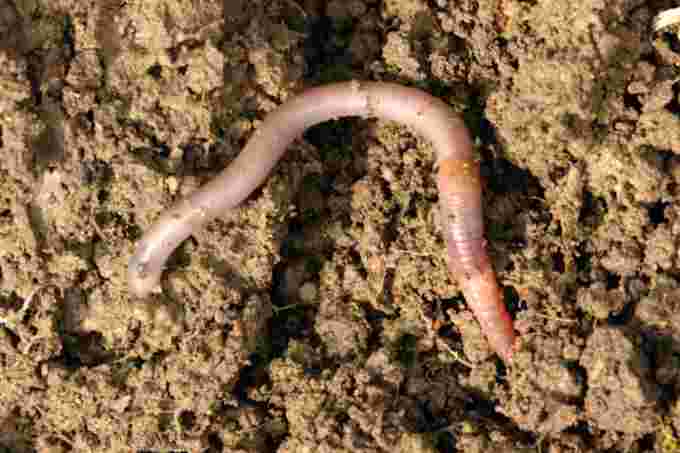 File photo of an invasive jumping worm. Courtesy: Wikipedia/James Lindsey.
Earthworms are commonly seen as a gardener's best friend, a sign that your soil is filled with nutrients to keep plants happy and healthy. But outside of garden beds, earthworms aren't the helpful composters we think they are. In fact, all soil-based earthworms in Ontario are exotic and introduced by humans from other continents. When you imagine a common garden earthworm, you are likely picturing a member of the Lumbricus genera of earthworms, which hail from Europe. Throughout Canada, only a few small locations have native earthworms—the bulk of earthworms in our forests are introduced.
One invasive earthworm species from the genus Amynthas, commonly known as jumping worms, are creeping their way into forests in the Upper Midwest of the United States. Researchers from the University of Illinois at Urbana-Champaign tested soils from hardwood forests that had been invaded by jumping worms for more than a year and discovered changes in the soil's chemistry and microbial communities. The results suggest that jumping worms can alter the soil of their new homes, which may impact the survival of local plant and wildlife communities.
"There have been no known public-available reports of any of the Amynthas species in Ontario or Canada," says Colin Cassin, Program and Policy Analyst with the Invasive Species Centre, a not-for-profit based in Sault Ste. Marie, Ontario. But the worms are on Ontario's doorstep, with reports of the animals coming out of Michigan, New York, Minnesota, and Pennsylvania. It's also key to note that invasive and exotic earthworms are very much under-reported, says Cassin.
Jumping worms originate from Asian grasslands. At first glance, jumping worms are almost indistinguishable from their European relatives. Once they reach adulthood, jumping worms can be identified by the shape of their reproductive organs, which appear as a centimetre-long cream-coloured band that forms a ring around the top portion of their body. In European earthworms, the band is pink and only partly encircles the body.
LEARN ABOUT ANOTHER INVASIVE SPECIES: MURDER HORNETS