Wednesday, October 5th 2022, 7:59 pm - A wisp of the monstrous hurricane that roared through Florida last week will bring soggy weather to Atlantic Canada over the next couple of days.
A hurricane that dissipates never really goes away.
Folks across the eastern Maritimes and Newfoundland will deal with a soggy end to the week courtesy of the ghost of Hurricane Ian.
The monstrous Category 4 hurricane that struck Florida last week spent the remainder of its time lurking around the eastern United States.
---
MUST SEE: Canada's October outlook: what you can expect this month
---
Hurricane Ian quickly weakened after it made its final landfall in South Carolina and pushed inland toward the Appalachian Mountains.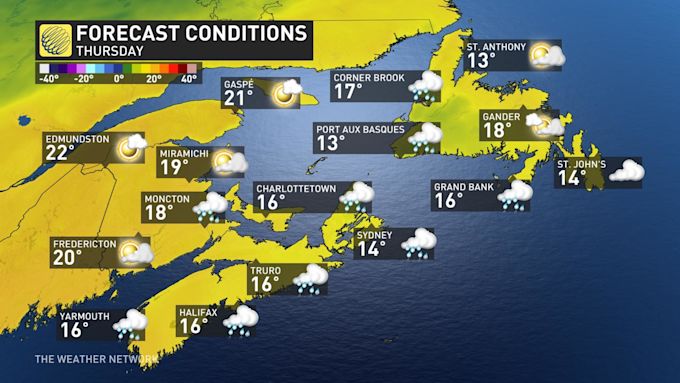 While the system itself dissipated, the energy and moisture associated with the once-mighty hurricane kept chugging along and generating more foul weather throughout the region.
Ian's remnants brought gloomy conditions and heavy rain to the Mid-Atlantic and northeastern states through early this week. Parts of New Jersey even saw flooding from the heavy rain.
DON'T MISS: $300M recovery package announced for Atlantic Canada in wake of Fiona
The ghost of Ian didn't stop there. Moisture associated with the ex-hurricane will move across the Atlantic provinces on Thursday and Friday, bringing heavy rain to parts of Nova Scotia, Prince Edward Island, and Newfoundland to end the week.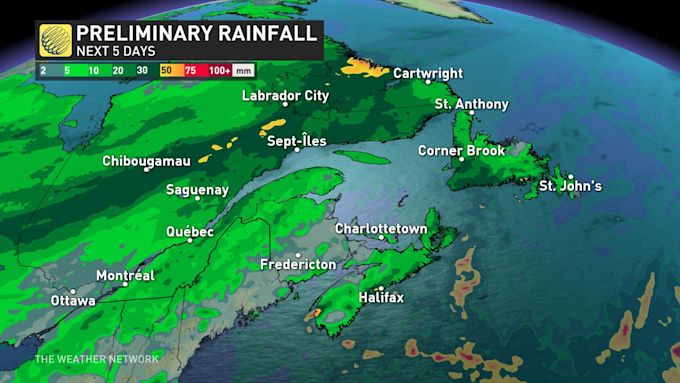 Heavy rain will reach the Maritimes on Thursday morning, with precipitation lasting into the overnight hours. Rainfall totals in the double digits are possible by the time the system pulls out of the region. The greatest totals are likely along coastal sections from Halifax to Cape Breton.
The system and its rains will reach Newfoundland overnight Thursday, lingering through Friday morning and leaving behind similar totals, with the highest rainfall amounts falling along the Burgeo shores.
Another system will follow soon behind with another opportunity for heavy rain across the Atlantic provinces this weekend. This cold front will bring a dramatic change in temperatures, ushering in colder air through the weekend.
WATCH: The best time for you to switch to winter tires
Stay tuned to The Weather Network for the latest on conditions across Atlantic Canada.