Wednesday, April 6th 2022, 5:55 am - Follow these 5 tips to get your lawn in tip-top shape this spring and summer season!
Like many Canadians, you may take great pride in having a thick and green lawn that dazzles your neighbours this spring.
While a green lawn is great for backyard parties - after a tough snow-packed winter, your lawn may need a little extra help finding its footing.
Luckily, we are here to help take the confusion out of your spring lawn routine and get it off to a great start this season.
Here's 5 tips for creating the greenest lawn on the block this sunny season.
1. Spring cleaning!
You heard it here first - It's time for your lawn to get its spring cleaning!
After all that snow melts, there will likely be many sticks, leaves and debris lingering on your lawn.
Before you do anything, put on some gloves.
Then get your hands dirty by clearing away any large objects like rocks or perhaps items you thought you lost but have now recovered.
Next, take a rake to your lawn to pick up the small stuff like leaves, acorns and twigs.
And lastly, prune any dead branches or shrubs so you can start this spring anew.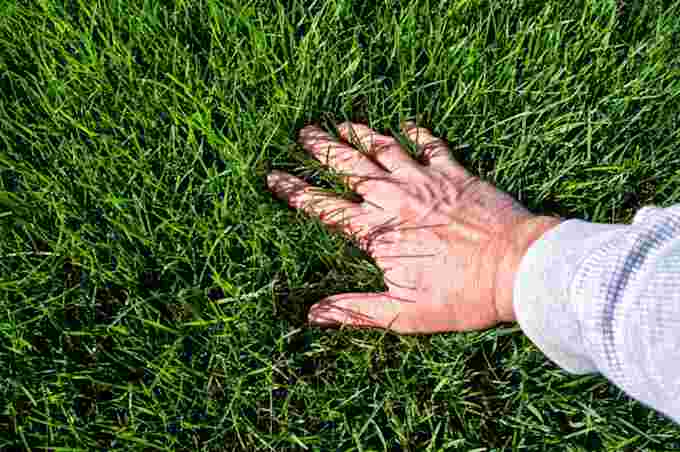 (Getty Images/Stock photo)
2. Fertilize, to help recover from winter
Winters can be draining for Canadians - and your lawn feels the winter effects too!
After a winter filled with snow, fluctuating temperatures and dry/cold winds, your lawn's roots can lack essential nutrients leading to severe damage to grass blades.
Set your lawn up for success with a spring fertilizer, or as we like to call it 'lawn food.'
A fertilizer application in the spring provides your lawn the nutrients it needs to start growing after its winter sleep and promotes stronger root growth for a quicker green-up. This also helps to choke out any unwanted weeds.
3. Use a soil enhancer
Over time, your lawn gets compacted and begins losing its ability to retain water and nutrients.
If your lawn starts looking stressed, tired, or lackluster, or even if it's a busy lawn that sees lots of activity from kids, pets and play, it's time to give it a helping hand with a soil enhancer.
A soil enhancer is great for boosting water and nutrient retention and leads to a happier and healthier lawn from roots to grass blades.
Unlike traditional top-dressing methods, this soil enhancer is made up of key ingredients like a traditional top dress but has been made into a pelletized form to make it faster and easier to apply.
A soil enhancer also gives your lawn a breather from everyday stresses so it can absorb more of what's good for it - like air, water and nutrients.
Try to use a soil enhancer every spring and/or fall and remember, happier soil makes for a healthier lawn.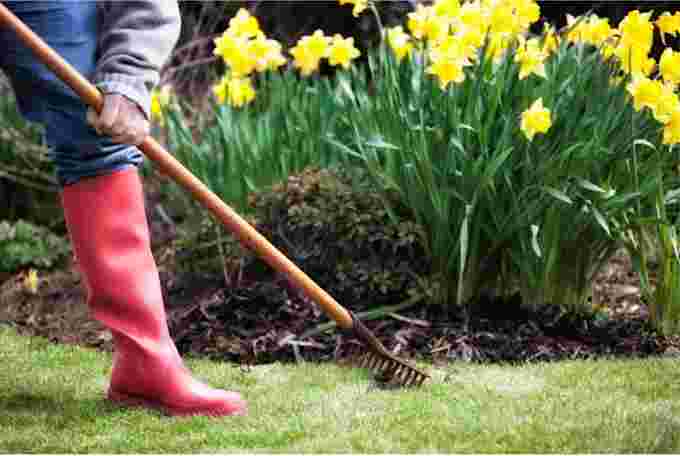 (Getty Images/Stock photo)
4. Overseed indeed
If your lawn is looking thin we have a simple solution for you. Overseed.
This is an easy and inexpensive way to help reinvigorate your lawn and early spring is an ideal time to do so, thanks to the warmer weather and higher rainfall.
Remember, some grass seeds need 2 weeks of daily watering even if you start seeing growth. Always refer to the packaging directions for best results.
A healthy and dense lawn is crucial for creating a protective barrier against unwanted weeds, drought and allows the soil to hold water in place and reduces runoff.
Overseeding is also known to enhance the appearance of your lawn while also making it thicker and healthier.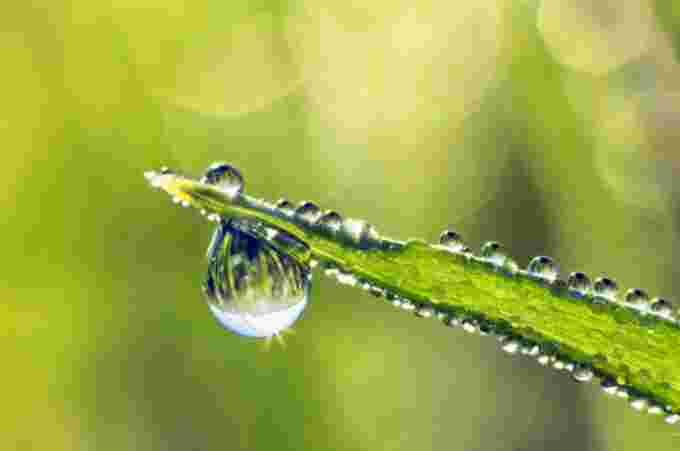 (Getty Images/Stock photo)
5. Water… but don't overwater your lawn
Water is ESSENTIAL for a happy and healthy lawn but it's important to know when to stop.
If you water too frequently, it can bring life to diseases - but if you water too lightly, the roots will not grow deep enough.
Here's what to look out for.
If your lawn is looking a little on the greyer side, your lawn is giving you the sign that it needs more hydration.
Most lawns need 1 inch of water per week, either from rain or watering, to soak the soil 6-8 inches deep.
The best time to water your lawn is before 10:00 a.m. as temperatures are on the cooler side, and if you have to water in the evening try to water between 4:00 p.m. and 5:00 p.m. so the grass blades can dry before nightfall.
Make sure to follow these 5 tips to get your lawn in tip-top shape this spring and summer season!
And remember, the happier and healthier the soil, the better looking your grass will be.