Thursday, June 17th 2021, 8:48 am - Routine has gone to the wayside as we have been navigating a new normal. Many of us are feeling the effects and it's time to get our fitness plan back in action!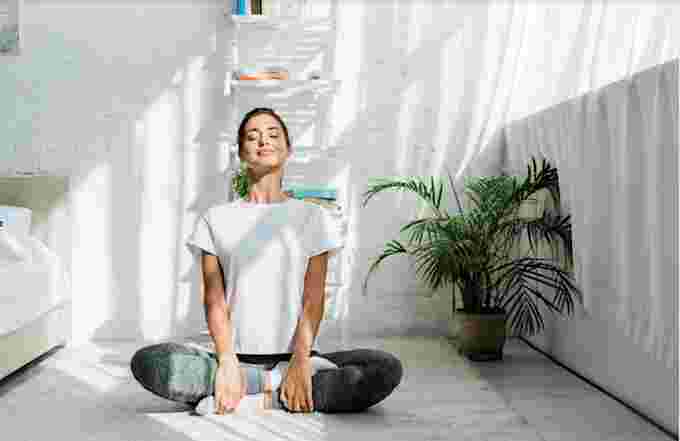 Credit: Getty Images
During lockdown many of us dealt with new stresses, flip flopping routines, closed fitness facilities and low motivation.
First, don't feel guilty about not exercising! You can get back on track whenever you are ready.
START SOMETHING THAT EXCITES YOU
As you build fitness back into your life, start with something you enjoy.
"Don't plan to run a marathon if you hate running," says Ashley Trajkovich, personal trainer and fitness instructor.
"Have fond memories of volleyball? Perhaps it's time to join a recreational league. That's a great way to get a calorie burn and actually enjoy it."
Some other ideas are to workout or walk with a friend, commit to a weekly fitness class, join a dance class, try swimming outdoors while the weather is still nice or explore new hiking trails in your neighbourhood.
"I always tell my clients to make changes that will be sustainable over the long term. So many people have the go-big or go-home mentality, but really, it's all about consistency and longevity," adds Trajkovich.
TRACK YOUR PROGRESS
The Government of Canada recommends 2.5 hours of vigorous activity per week for adults.
We all need a little motivation to get there, so tracking your fitness is a great way to reach this goal.
You can start by:
Writing down your length of workout or number of workout days per week
Keeping track of repetitions i.e 10 pushups, 10 jumping jacks etc
Noting advancements in fitness i.e 10 minute steady run to 15 minute steady run
Logging weight loss or inches lost
There are multiple apps on the market that will allow you to do this in an organized manner. Some even offer the feature of setting workout reminders!
"Tracking your progress allows you to acknowledge the little things. It's not always about the scale. We make small improvements overtime with exercise. These can really become obvious if we track our fitness," explains Trajkovich.
MAKE IT A FAMILY GOAL
Fitness is not just a goal for adults, it should be something the whole family values.
According to Canadian Physical Activity Guidelines, children aged 5-11 need 60 minutes of heart pumping activity everyday.
Working out together will keep it fun and ensure everyone is getting their exercise. Try these methods of cardio together:
Bike riding
Soccer game
Hiking trails
Backyard obstacle course
Swimming
Rollerblading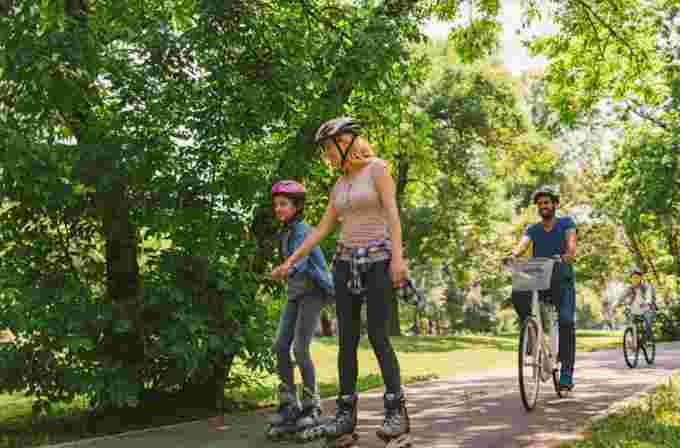 Credit: Getty Images
The guidelines also mention that being active for at least 60 minutes daily can help children improve their health and fitness, do better in school, grow stronger, have fun playing with friends, feel happier, maintain a healthy body weight, and improve self confidence.
The same activity guidelines also apply to young adults, ages 12-17.
HAVE THE RIGHT GEAR
A new workout shirt can be great motivation to get the exercise done. And make sure your shoes fit well and are the right choice for your activity.
As temperatures soar through the summertime exercising outdoors will get hot! Your clothing should be light, breathable and comfortable. Look for materials that wick away sweat like nylon or polyester.
Exercise clothes that can hold a key or credit card also make getting out of the house easy with the things you need.
A yoga mat is also a nice addition to your workout regime, especially if you want to keep things in the backyard or garage. Having that clean dedicated space is welcoming!
And do not forget a water bottle!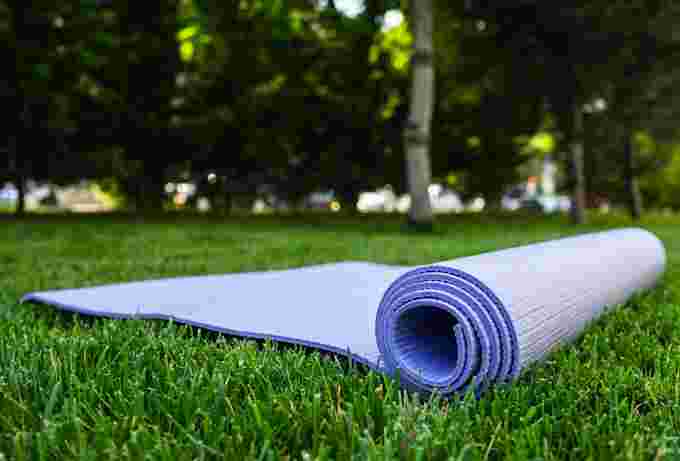 Credit: Getty Images
KEEP IT SIMPLE
"If you cant see yourself sticking to a routine over a prolonged period of time, it's probably best to scale back," says Ashley. "Again, the key to success is consistency and longevity."
Think about what works within your lifestyle.
"I know for myself, the fact that I can workout in my basement is a real motivating factor," says Trajkovich. "Many people during quarantine have turned their garage into their workout space and I think that's super smart. You can access it early morning or late-night. You don't have to drive to get there or wait in line. I am a fan of the home workout for its accessibility."
You can keep your workouts simple by:
Working out at home
Following a fitness video online
Keeping it to 30 minutes or less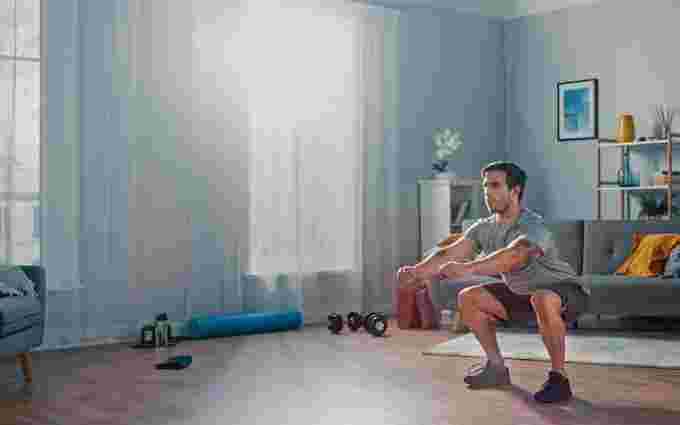 Credit: Getty Images
All Canadians should know is that it's never too late to start exercising.
"It's an instant boost for your mood. You'll never regret a workout," says Trajkovich.
As you start your return to fitness, remember that proper hydration and stretching are essential for maximum performance and avoiding injury.
Exercise will provide the rush of endorphins you need in order to keep happy and positive -- even during the most challenging times.
For more great advice on how to achieve and maintain a healthy lifestyle, visit sunlife.ca.