Tuesday, May 17th 2022, 12:30 pm - Experts are keeping a close eye on Canada's growing season as the Russia-Ukraine war impacts the global supply chain.
The war in Ukraine may happening on the other side of the planet, but it's already creating the conditions that may make Canadian soil some of the most important dirt in the world and Canadian rain the most important weather in the world.
This story is one of the most complex and fascinating ones I've ever taken on and the implications of it are as chilling as they are important.
The world relies on a few major grain producing areas to feed the growing population of Earth and some of the most important are found in the Ukraine and Russia. This is also ground zero for the ongoing conflict between the two countries. Due to the war and all of the compounding effects of sanctions and supply chain problems, Ukraine's output may drop by as much as a 1/3 in 2022.
This leads us to Canada. While Canada is not in the top three wheat producers, we grow far more than we consume, so we are important from an export point of view. Our wheat is also very high quality, so it's a sought-out commodity for a variety of countries.
The drought of 2021 cut our wheat production by almost 40 per cent and that in turn ate into our stockpiles for export in 2022. Add in the difficulty of obtaining agricultural inputs like fertilizer (much of which is imported from Russia), and this year's wheat crop looks to be one of the most expensive to produce in many years.
All of this leads to the weather in Canada being so critical to food supplies in 2022.
I know that trying to do a very long-term weather forecast is iffy at best, so I went to The Weather Network's climate expert, Dr. Doug Gillham. And the news is good.
"As we look ahead to this summer, we do not see the signals for widespread or persistent drought or extreme heat that we saw at this time last year," explained Gillham. "However, we are watching the pattern over the central United States where we are concerned about the potential for a very hot summer and severe drought. We can't completely rule out that this hot and dry pattern won't expand north into areas of southwest Saskatchewan and Alberta."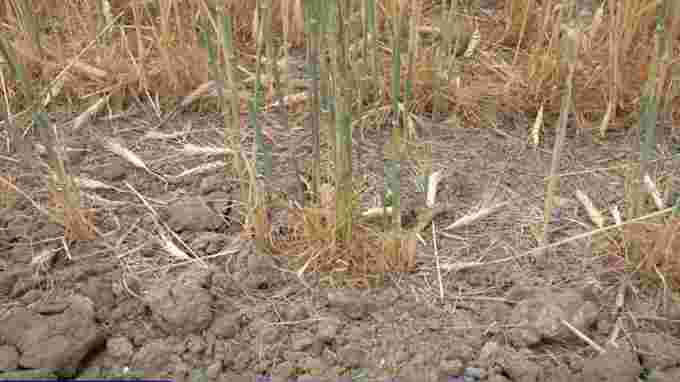 The Weather Network senior meteorologist Dr. Doug Gillham does not see the signals for a widespread or persistent drought like we saw this time last year across the Prairies.
Gillham continued, "The other area of concern is where we've had too much of a good thing. Excessive rain in southeastern Saskatchewan and especially in Manitoba, is creating a very serious problem where saturated fields mean that you can't get out to prepare and plant the fields. We are concerned about a delay in planting and with some hints that this may be a shortened growing season."
However, Gillham is pleased overall when it comes to the Prairie growing season.
"We are cautiously optimistic that we will see adequate rainfall across the growing regions of the Prairies in contrast to last year, but it's going to depend on where the active storm track sets up."
While this does bode well for the Prairie farmers, how does this impact the worldwide food supply and your budget?
I talked to Craig Klemmer, Principal Economist at Farm Credit Canada about this and I quickly found out how complex the global food production system really is.
"When we look at the overall food system, the conflict in Ukraine is going to have a big impact and reduces the overall global supply of wheat. Ukraine and Russia are the third and fourth global exporters. They're very important to the worldwide system," Klemmer explained." However, when we look at what Canada can produce compared to what Ukraine and Russia can produce, there's no way we can make up that shortfall. Can we increase our output and help build that overall supply? There's some opportunity to do that, but unfortunately, the supply chain constraints [are] really impacting agriculture. We're not likely to get the agricultural inputs that we need to really push those yields so it's going to be a real challenge this year."
Given that I do enjoy eating every day, I asked Craig what this means for consumers, especially those in urban areas. His answer brought in aspects I hadn't considered.
"If we get a really good crop in the United States and Canada, it's going to trickle through a number of products. Will it have an effect on the price of a loaf of bread? Probably not cheaper because there's been so many more inflationary costs there, from an increase in oil prices, an increase in wages, etc. Because grains go into so many other products, like feed grains, we may see a limits in increases on those."
So, even though, as a storm chaser, I'd love to see major thunderstorms and tornadoes, this year, I have my fingers crossed for gentle rains and mild heat across the Prairies. Food and stability are more important than dramatic thunderstorms, especially this year.
Watch the video that leads this article for the full report.