Saturday, April 20th 2019, 2:49 pm - Multiple crews worked to safely free the animal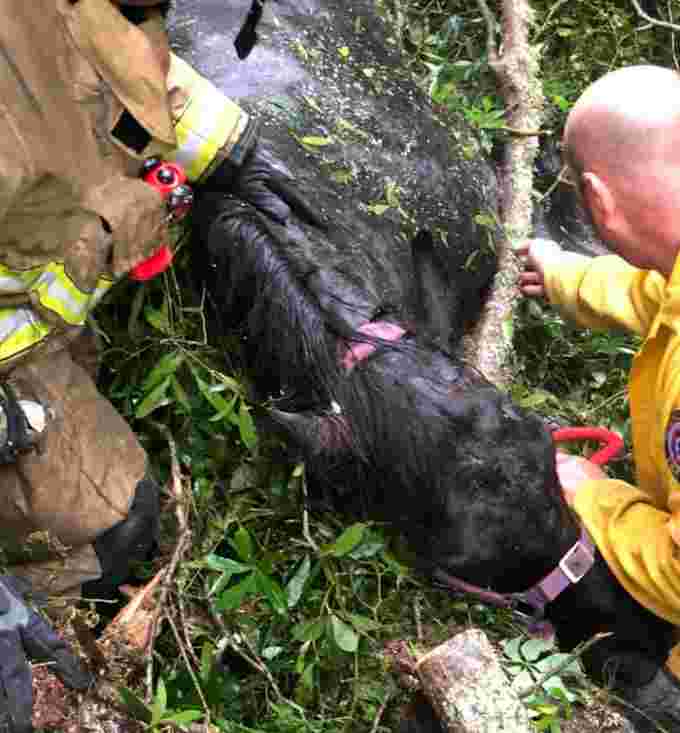 Credit: Alachua County Fire Rescue
A severe storm on April 19 brought whipping winds and heavy rains throughout in Florida and caused a tree to blow over and land on top of a 14-year old horse.
The local fire service discovered the horse trapped under a fallen oak tree when they were responding to reports of downed power lines and damaged homes in Alachua County.
The Alachua County Fire Resure and Lacrosse Fire Department worked to remove large limbs and debris to free the animal, who was then seen by a veterinarian.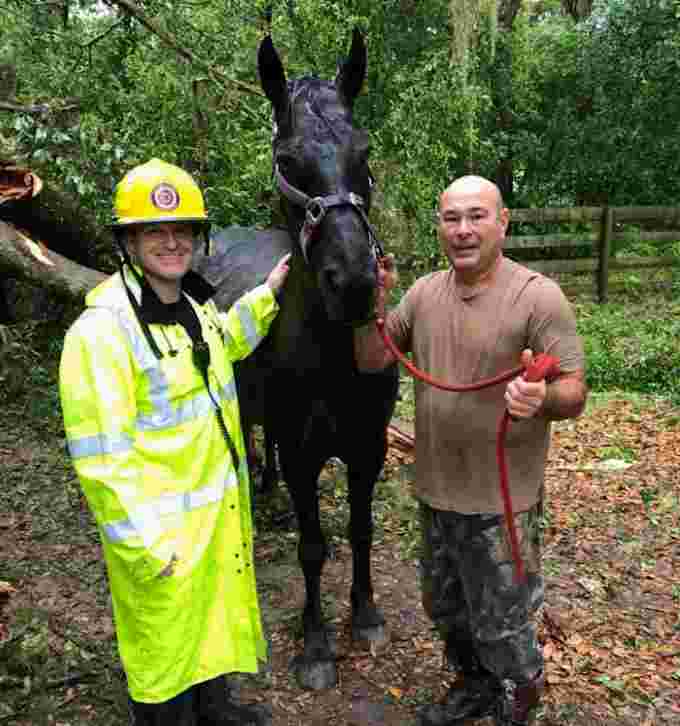 Credit: Alachua County Fire Rescue
The horse, named Sietske, is reportedly resting comfortably under the supervision of the veterinarian and is expected to make a full recovery.
WATCH BELOW: WILD PANDA VS HORSE IS RARE SHOWDOWN IN THE MIDDLE OF A NARROW PATH