Monday, June 1st 2020, 10:24 am - After fast-tracking sanitizer approvals, Health Canada says it's now following up on labelling requirements.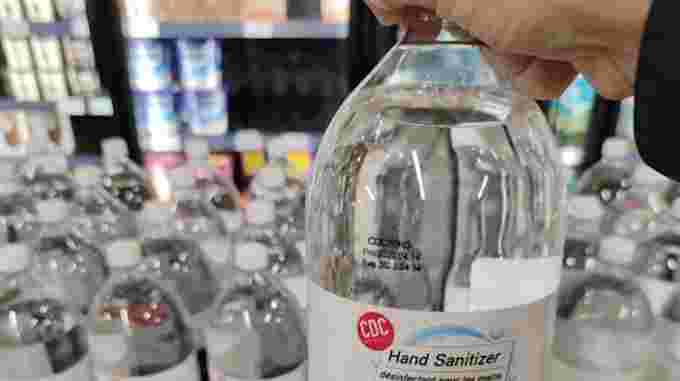 Sherif Mohsen holds up a bottle of hand sanitizer he initially mistook for water in a Toronto grocery store. (photo supplied to the CBC).
Sherif Mohsen doesn't consider himself to be the complaining type, but he knew he had to speak up after coming close to drinking 70 per cent alcohol hand sanitizer thinking it was water because it came packaged in a bottle typically used for beverages.
VIDEO: HERE'S HOW TO PROPERLY WASH YOUR HANDS