Monday, May 24th 2021, 7:30 am - A cycling friend and foe is coming back this week: the wind. A tailwind is an absolute gift – if you can catch it, it makes riding at faster speeds substantially easier. A headwind, on the other hand...
You'll have to be extra vigilant with changing temperatures and cycling attire, with a slight risk of storms on Tuesday and more sustained showers and rumbles on Wednesday before a potent cold front mixes this up by Thursday.
TUESDAY
After our brief return to seasonal temperatures, a warm front surges into the picture on Tuesday, and with it, gusty winds developing out of the southwest at 30-50 km/h.
Temperatures push the upper 20s, with humidex values spilling into the lower 30s. Bring lots of water! Low risk of an isolated storm, mainly looking at north G.T.A. for a slight storm risk.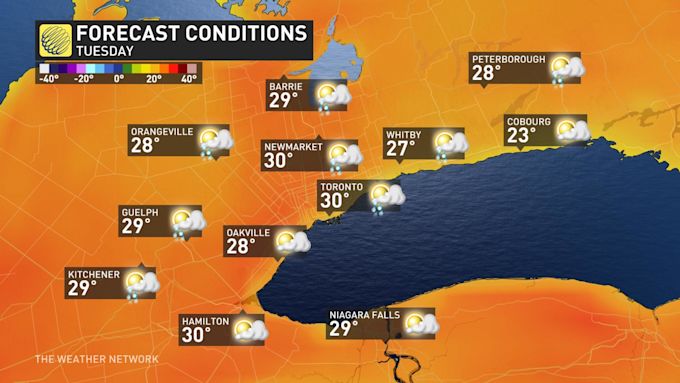 WEDNESDAY
A cold front is set to cross the area, with lots of cloud cover and a round or two of showers and thunderstorms, and temperatures pushed into the low 20s. Winds shifting to the west-northwest through Wednesday, gusting up to 40 km/h.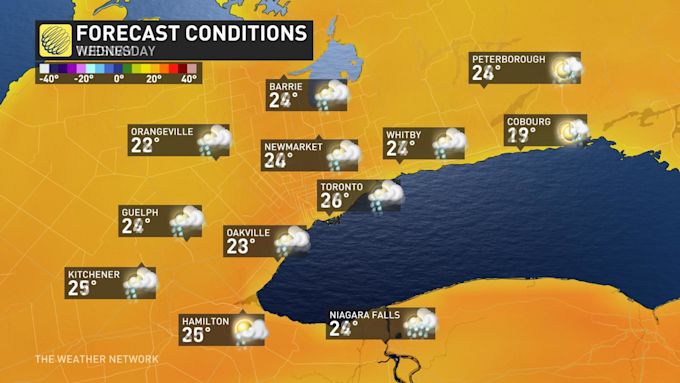 THURSDAY
Much cooler flow behind the cold front, with wind speeds of 20-30 km/h out of the north – but there's a great chance we'll be looking at clear, sunny skies throughout the day.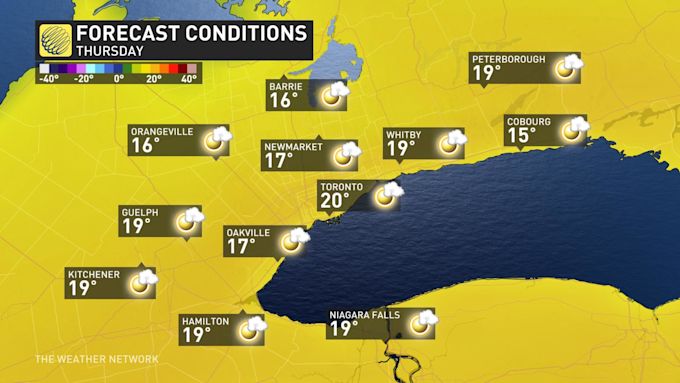 FRIDAY
Okay, we're getting a little further out, but an easterly wind is looking likely here, as a low pressure system tracks south of Lake Erie, bringing, at the very least, cloud cover across the region. I guess we'll have to watch the shower threat for southwestern G.T.A. but right now, it looks pretty slim. The easterly wind of 30-40 km/h down by the lake will steal the show and keep temperatures down to the low-teens across the region.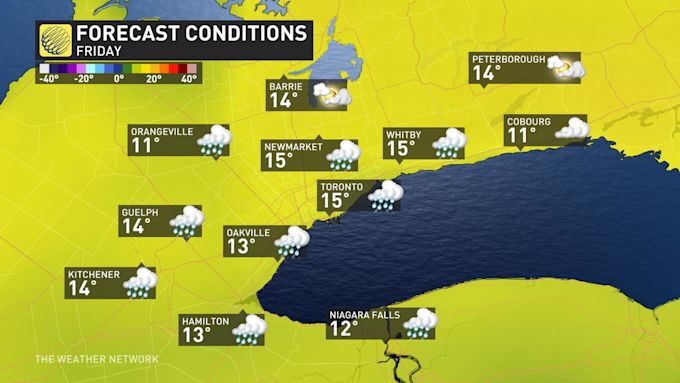 RIDE OF THE WEEK
Mountain bikers and gravel riders, this might just be your playground about 45 minute drive outside of Toronto.
Head up to the Durham Regional Forest/Glen Major Forest south of Uxbridge and be treated to some gorgeous mountain bike trails and stunning scenery for over 100 mountain bike trails of various difficulties.
Public parking is available along Concession Rd. 6 and 7
Keep in mind it's been quite dry for some time, and corners are quite loose and sandy in sections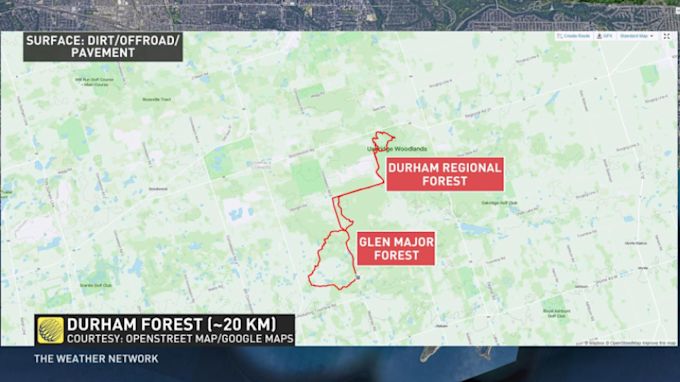 (Thumbnail photo: Alexandro Lopez/Unsplash)