Friday, April 23rd 2021, 5:55 am - As the seasons change, so should our skincare routine. And with Mother's Day upon us, an updated facial regime could be the perfect gift!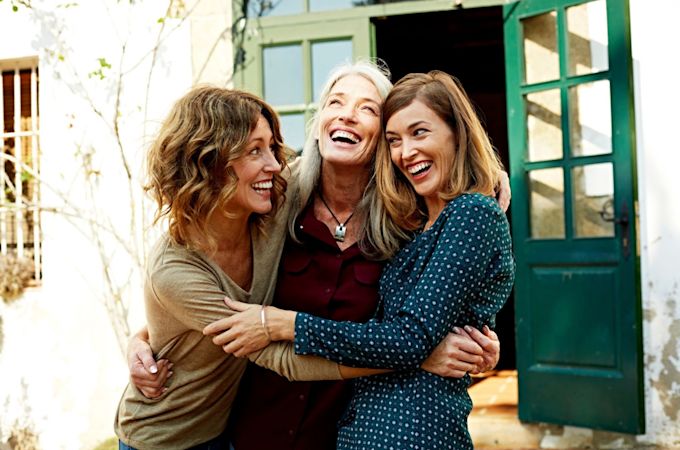 Credit: Getty Images
We've teamed up with Rexall to bring you a revitalized skin routine, which could also inspire some Mother's Day options for Mom! Rexall's hair and beauty expert, Elysa Panzica, walked us through some of the industry's best practices for soft, healthy, glowing skin.
BRING OUT THE SUN PROTECTION FACTOR
The days are growing longer and the sun is getting stronger. Because of this we should be wearing sun protection daily. Spring sunburns can be sneaky as many Canadians don't realize that by the time the May long weekend hits the strength of the sun is comparable to Labour Day!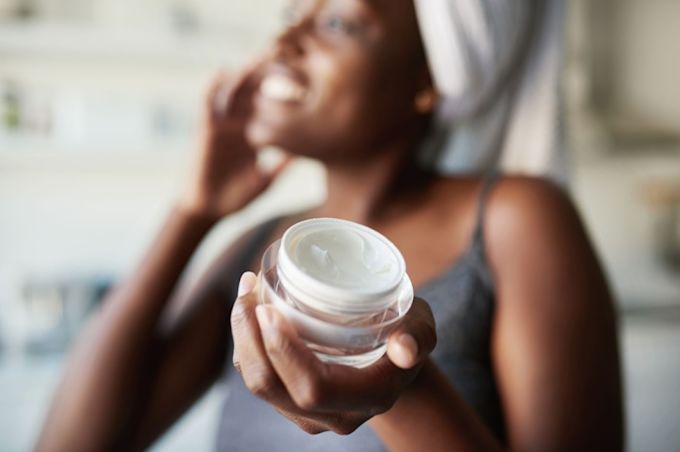 Credit: Getty Images
Revamp your skincare routine with a daily moisturizer that includes SPF.
Elysa's Pro Tip: "For daily SPF you want to ensure it's broad spectrum UVA and UVB. This will protect your skin against the harmful UV rays that cause both Aging and Burning (get it… UVA(ging), UVB(urning)). You always want to use something with a minimum of an SPF 30 daily."
Most dermatologists recommend using SPF in your daily moisturizer no matter what the season!
GET BRUSHING
Did you know that a firm dry brush with natural dense bristle fibres will boost circulation, exfoliate dead skin and leave your body feeling revitalized?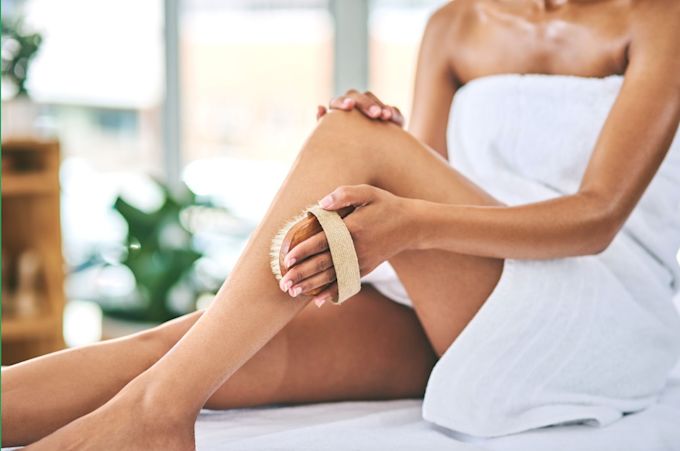 Credit: Getty Images
Elysa's Pro Tip: "Dry Brushing is an interesting experience to say the least. If your skin is dry and rough, hop in the shower with a dry brush and gently apply light pressure to the skin and massage in circular motions to remove any excess skin build up. You are left shedding those dull layers and revealing fresh youthful skin. Simply rinse off and apply a hydrating moisturizer daily to keep the skin comfortable and soft!"
A mesh sponge or a bamboo loofah brush will also do the trick. This practice refreshes skin for a soft summer-ready appearance.
CLEANSE WITH PURPOSE
It's time to pick out a body wash that will do more than just cleanse. Look for a wash that's enhanced with elements like collagen or B3 vitamins.
Elysa's Pro Tip: "Collagen is a molecule naturally found within our skin. It is responsible for strengthening the skin along with maintaining elasticity and hydration; however as we age we lose the collagen in our skin and thus begin to lose hydration and elasticity. This is why we can experience skin sagging. Skin care with collagen will help to moisturize the skin and help skin appear more firm."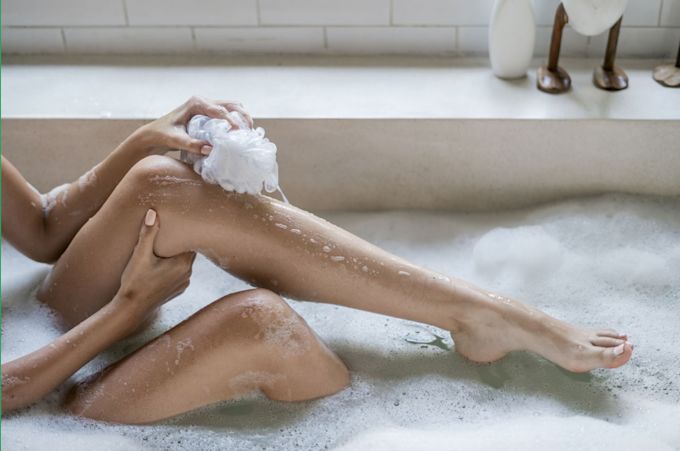 Credit: Getty Images
You can also find some body milks and lotions enriched with collagen. Your wash should be moisturizing and nourishing on your skin.
ROLL, DRAIN, REPEAT
Antiage, moisturize and feel extra pampered with a new facial oil. You can use facial oils with a massage tool like a roller, it's a spa like experience right at home!
Elysa's Pro Tip: "Facial Rollers are fantastic tools to help with lymphatic drainage (build up of fluid in the skin that causes puffiness). There are different types of rollers and stones that can be used. Rose Quartz has been said to have anti-aging properties, to help combat darkness in the skin, reduce the appearance of puffiness or tired skin. It's naturally a cold stone, no need to place it in the refrigerator. It will help to depuff the skin! I like to use my facial rollers during my selfcare Sunday routine. After cleansing and toning, I apply a light oil and massage it into my skin then followed by my roller. Start at the forehead and work your way down your face and neck."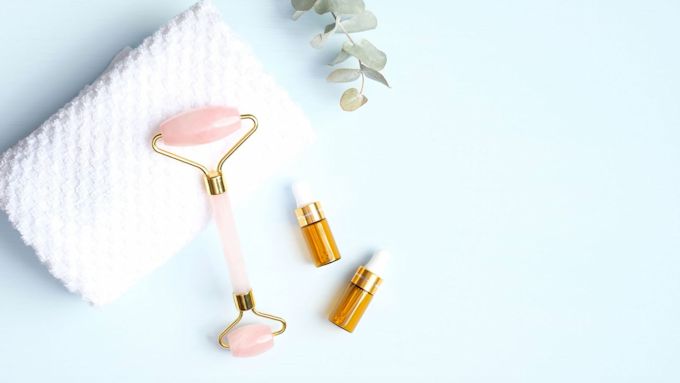 Credit: Getty Images
Other stones like Jade are also widely popular and known for their detoxifying abilities. Any facial roller will help with blood circulation and should improve radiance. Elysa suggested a lavender or rosehip facial oil to enhance the experience.
MASK UP
And no, we are not talking about a pandemic mask! This time think about a rejuvenating sheet mask for your face. These have become widely popular over the last few years. But there are certain tricks to doing this right.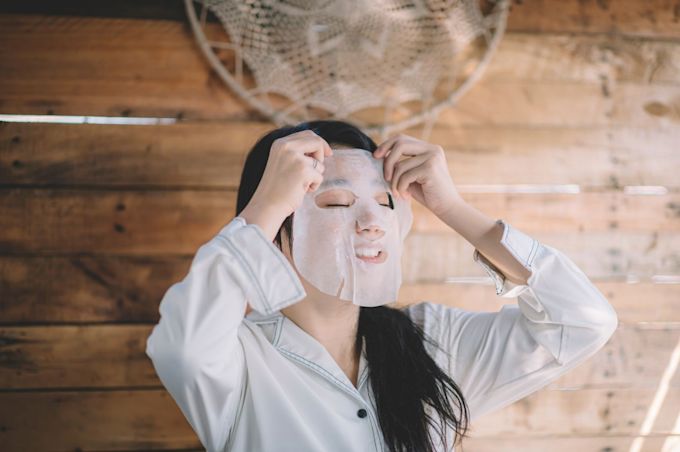 Credit: Getty Images
Elysa's Pro Tip: "Most sheet masks can be tricky to apply. It's important to look at the package to see if there is only one full face sheet mask or two separate sheets one for the upper and lower part of the face. It's best to always apply from top to bottom (i.e. forehead to jawline). Once applied smooth from the centre of the face outward. When removing, remove the opposite of application (jawline to forehead), and massage in any remaining serum unless mask instructions advise to rinse off."
There are many ways to spice up your skincare routine as we change seasons. Keeping your skin safe should be top of mind as we head into the summer. Rexall is here to help so you can live beautiful all year long.