Wednesday, March 9th 2022, 4:24 pm - Now's your chance to own a piece of Canadian history.
An abandoned village in southeastern B.C. has been put up for sale for $2.3 million.
Edelweiss Village, located in the community of Golden, contains six original Swiss guide homes, built between 1910 and 1912.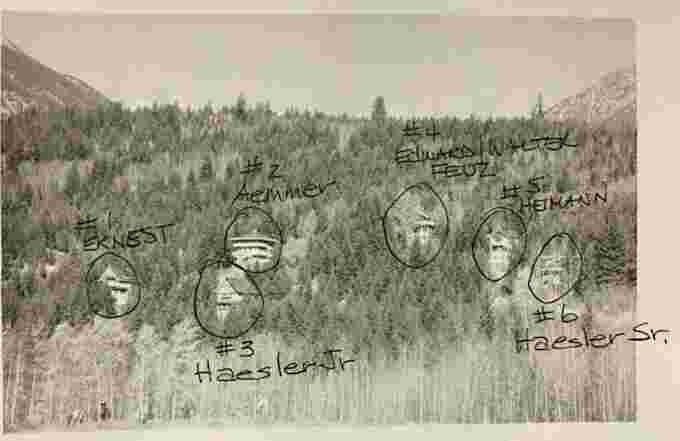 A photo of the village's properties (all photos courtesy of realtor.ca)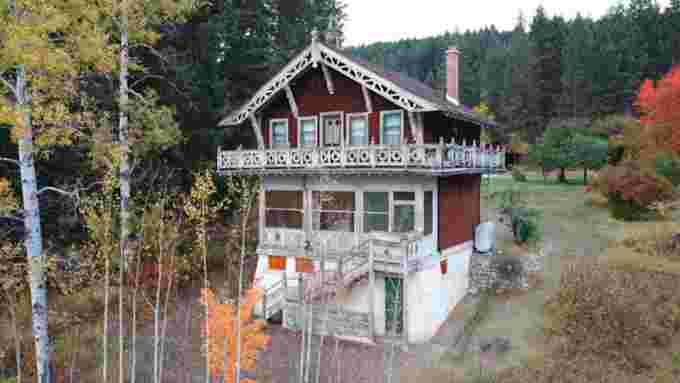 The main residence.
The Canadian Pacific Railway constructed the buildings to house Swiss guides and their families, who the railway employed as tour guides for wealthy tourists who came to see Rogers Pass, Banff, and Lake Louise.
A two-level home that serves as the main residence, built in 1978, also sits on the 50 acres of land making up the property. According to the real estate listing, it has "multiple decks" and "large windows."
All properties offer spectacular mountain views, the listing says.
According to the Tourism Golden website, visitors began flocking to the area in the early 1900s, prompting officials to recruit experienced Swiss guides to help tourists navigate the area's mountainous terrain.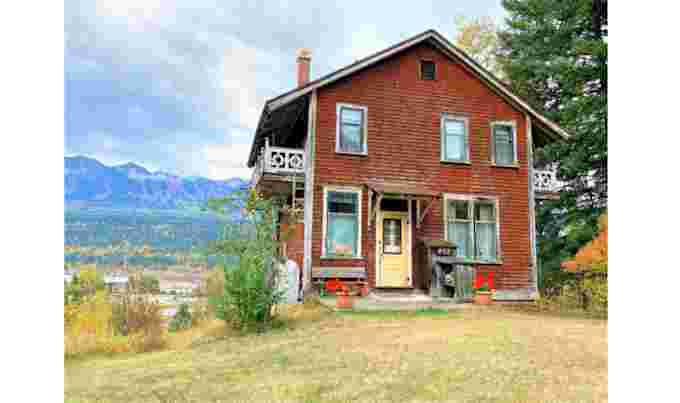 Check out that view!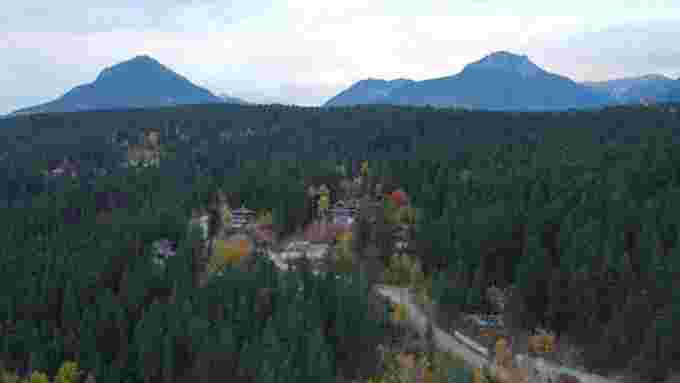 We can see why this area is popular with tourists.
"Thus began the golden age of mountaineering that still remains a focus for both residents and visitors," reads the website.
"Found on a hillside at the west entrance to town, the original homes [in Edelweiss Village] still stand overlooking Golden and the Columbia Valley."