Friday, January 14th 2022, 2:55 pm - The fish may be making a comeback in the area.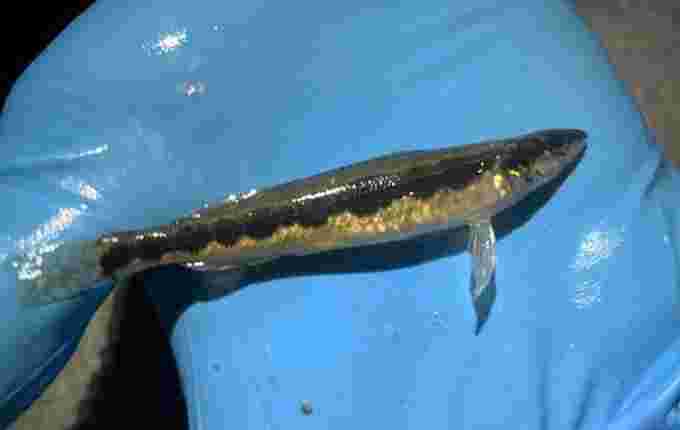 A longhead dagger fish. (Ohio Division of Wildlife/Facebook)
The longhead darter fish is native to Ohio. It has been declared locally extinct for 82 years, but that declaration was reversed after state wildlife officials announced its crews captured two fish believed to be darters while surveying the Ohio River in the fall.
"Who dis?" reads a recent Facebook post by Ohio Division of Wildlife.
"Believe it or not, it's a longhead darter. Why are we so excited? This striking creature, native to Ohio, was thought to be extirpated from the state. Fortunately for the longhead darter and for those of us concerned, this species is not extirpated in the Buckeye State."
An "extirpated" species is defined as locally, but not globally, extinct. Longhead darters are present in Kentucky, New York, Ohio, Pennsylvania, Tennessee, and West Virginia, according to the U.S. Fish and Wildlife Service.
But across all states, the fish is considered a threatened species.
RELATED VIDEO: HOW SUCKING DNA OUT OF THE AIR COULD HELP ENDANGERED SPECIES