Saturday, June 13th 2020, 6:35 am - The Northern Tornadoes Project has preliminarily rated Ontario's first two tornadoes in 2020 as EF-1 and EF-0.
The powerful storms that raced across southern Ontario Wednesday left behind numerous damage reports, along with the first two confirmed tornadoes in the province in 2020.
After confirmation from Environment Canda, the sites of the damage caused by two twisters were then investigated by researchers from the Western University-based Northern Tornadoes Project. It has now given initial EF-0 and EF-1 ratings to the Glencoe and Belmont area tornadoes, respectively.
The Glencoe area tornado, which was first spotted around 7:50 p.m., was given a preliminary EF-0 rating with maximum winds estimated at 130 km/h.
The initial conclusion is this tornado began near Newbury Station and ended just east of Strathburn, travelling just a few kilometres south of Glencoe. The path length was 17 kilometres with a maximum width of 300 metres. Damage was confined to trees and a barn, as well as some sheds and homes.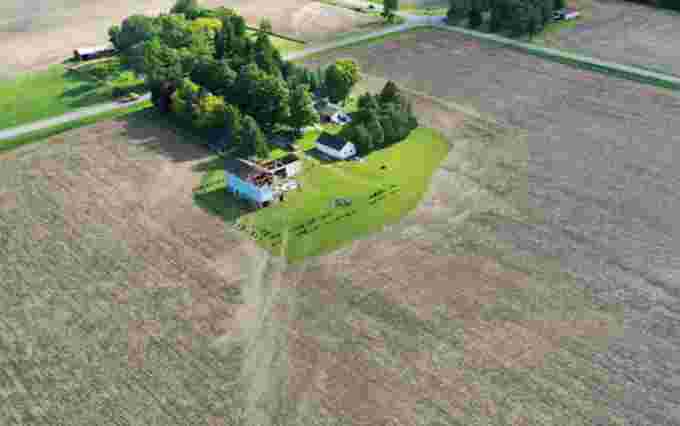 Drone photography a scoured field and structural damage in Belmont. Courtesy: Connell Miller/Northern Tornadoes Project.
The second twister was sighted in the Belmont area around 8:30 p.m. It was confirmed by researchers to be a preliminary EF-1 tornado with maximum winds of 150 km/h. The path length was 18 kilometres with a maximum width of 250 metres. Damage to trees and farm buildings occurred.
Aside from the two tornado reports, Environment Canada also noted numerous other reports, mostly involving fallen trees and some structural damage, ranging across the province from the southwest to the Ottawa Valley. Hail ranging in size from nickel to quarter, with up to lime, was reported in Windsor.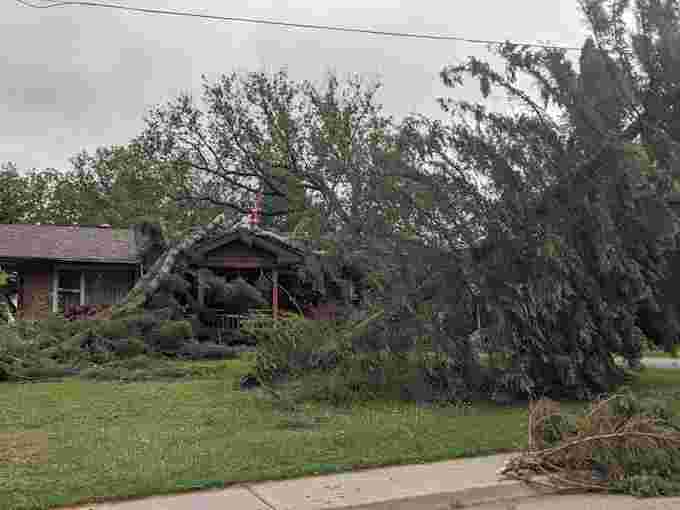 Storm damage in Bracebridge. Photo: Marta Czurylowicz
Ontario averages around 12 tornadoes per year, with sometimes deadliest consequences.
The province's deadliest tornado, and Canada's third-deadliest, occurred in 1946, when a twister crossed into the Windsor area, killing 17 people and damaging hundreds of homes. Its last reported tornado fatality was in 2011, when a tornado struck the town of Goderich, killing one person and injuring dozens more.
TOO CLOSE FOR COMFORT: DRAMATIC FOOTAGE FROM ALONGSIDE GLENCOE TORNADO