Wednesday, February 27th 2019, 1:00 pm - It took nine people to free the rat from the sewer.
Firefighters rescuing cats stuck in trees in a cliché ... but firefighters rescue other animals, too.
On Sunday, for example, firefighters in Bensheim, Germany were called to rescue a rat that had gotten its bottom stuck in a sewer.
RELATED VIDEO: 'AVOCADO RAT' GOES VIRAL
"She had a lot of winter flab and was stuck fast at her hip - there was no going forward or back," animal rescuer Michael Sehr told local media via the BBC.
"Even animals that are hated by many deserve respect," Mr. Sehr responded when asked why authorities would save the rat.
Rescuing the rodent was a fairly complex operation. In the end it took eight firefighters and one animal expert to free the it.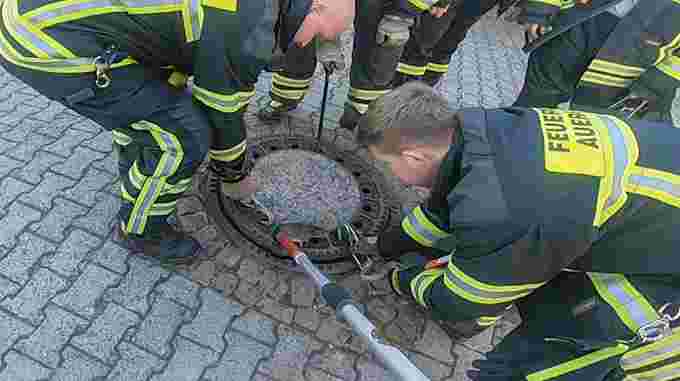 Credit: Berufstierrettung Rhein Neckar/Facebook
The team had to lift the lid of the the manhole off and prop it on wedges. Mr. Sehr was then able to pop the rat free and re-release it into the sewer, unharmed.
Visit our Complete Guide to Spring 2019 for an in depth look at the Spring Forecast, tips to plan for it and much more
Mr. Sehr says the rescue was performed free of charge, but as a thank you the little girl who found the rat and alerted authorities gave him a hand-drawn picture of the rodent, surrounded by hearts.