Friday, March 1st 2019, 4:48 pm - John and Libby Beeden rowed from Portugal to the Caribbean in 91 days.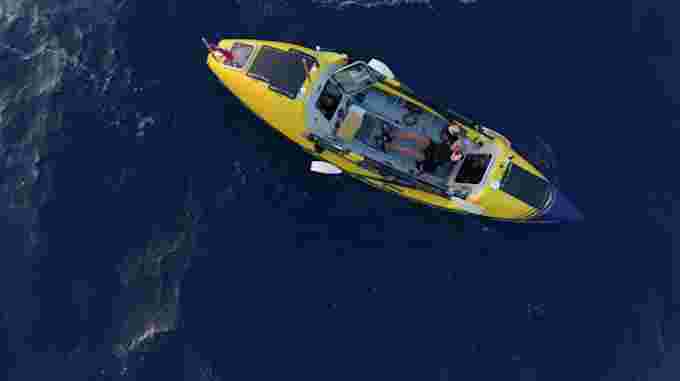 Libby Beeden and her father John completed their Atlantic Ocean journey in this rowboat, which is just over six metres long. (Submitted by the Beeden family)
As the waves pummelled their six-metre long rowboat in the middle of the ocean, John Beeden locked eyes with his daughter Libby and wondered if he had made the right decision in bringing her on this transatlantic journey.
They were just a few weeks into their over 6,000-kilometre, 91-day trek from Portimao, Portugal, to Antigua in the Caribbean. The high winds and crashing waves were becoming unrelenting.
Visit our Complete Guide to Spring 2019 for an in depth look at the Spring Forecast, tips to plan for it and much more
"It just smashed the side of the boat … I thought we were going to capsize," Beeden said.
"It was definitely scary," Libby said. "But I didn't panic."
RELATED VIDEO: BROTHERS ROW ACROSS THE ATLANTIC