Monday, February 14th 2022, 12:29 pm - In the 1800s, many Black Canadians used their skills to cultivate the land, build communities, and establish businesses.
The Weather Network is headquartered in Oakville, Ontario, a city with hundreds of years of rich history and culture. In celebration of Black History Month, we would like to recognize the early history of Black Canadians in the 1800s.
Historians estimate that 30,000 to 40,000 people escaping slavery arrived in Canada through the Underground Railroad, which began in the 1830s. According to the U.S. National Park Service, they travelled in the darkness after sunset and used the North Star, which is most visible in the evenings during late winter and spring, as a northward guide to freedom.
Several cities in southern Ontario that are close to the United States, such as St. Catherines, were stations on the Underground Railroad where Harriet Tubman led African Americans who were escaping slavery.
Upon arrival in Canada, many African Americans settled in various parts of Ontario such as Niagara Falls, Buxton, Chatham, Owen Sound, Windsor, Hamilton, Brantford, London, Oakville, and Toronto. Other newcomers travelled to other parts of the country, such as Quebec, New Brunswick, and Nova Scotia.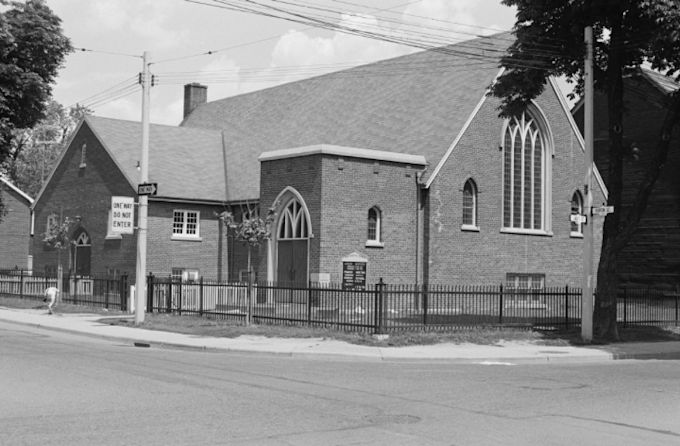 First Baptist Church is one of the oldest Black institutions in the City of Toronto and is located at Huron & D'Arcy Streets. The church was founded in 1826 by 12 people who were formerly enslaved. (City of Toronto Archives. Fonds 2032, Series 841, File 48, Item 4)
Many used their skills to cultivate the land, build communities, and establish businesses. For example, Thornton and Lucie (Ruthie) Blackburn, born in 1812 and 1803, escaped slavery in Kentucky and eventually settled in Toronto and created the city's first taxi company.
Dwight Arthur, a Production Manager at The Weather Network, ventured into Toronto to explore the history of African Americans and African Canadians in what has become Canada's most populated city. Watch the video above to learn more.