Wednesday, May 27th 2020, 3:07 pm - COVID-19 precautions mean schools can't use fans, the board says.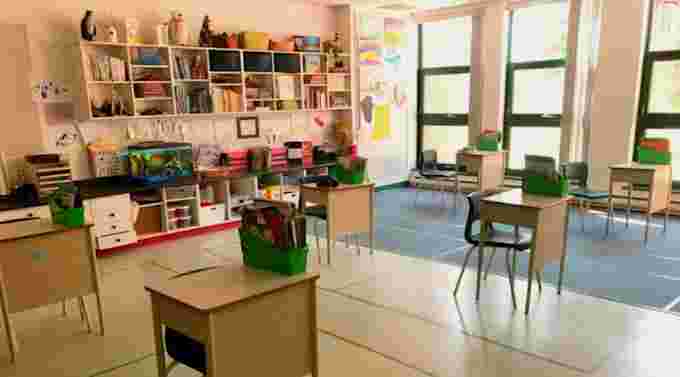 A classroom at Queen Elizabeth Elementary School in Kazabazua, Que., where squares on the floor keep students at a safe distance. (Submitted to the CBC by Letha Henry)
The English-language Western Québec School Board says it's decided to keep elementary students home on Wednesday because COVID-19 restrictions prevent the use of fans, even during the current heat wave.
Gatineau, Que., is under a heat warning and surrounding areas are under a special weather statement, with highs expected to remain in the low 30s until Friday.
The board said it there are restrictions on the use of fans in its schools during the COVID-19 pandemic. The illness spreads primarily through droplets.
The board didn't mention its plans for the rest of the week.
VIDEO: THE IMPORTANCE OF 'FLATTENING THE CURVE'