Sunday, March 17th 2019, 2:07 pm - The island is a popular tourist destination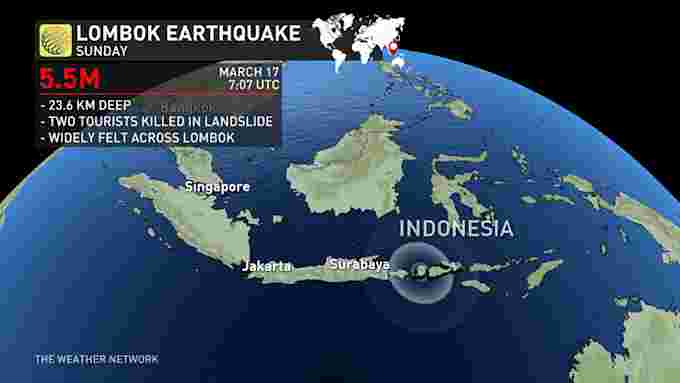 At least two people have been killed in Indonesia after a 5.5 magnitude earthquake triggered a landslide from the second highest volcano in the country.
The 'moderately strong' quake was felt across Lombok, which is a popular tourist island that is known for hiking trails. At least 44 other people were injured, and dozens of people were rescued from the nearby Tiu Kelep waterfall.
According to the US Geological Survey, the quake originated near Mt Rinjani at a depth of 23.6 kilometres, and triggered landslides at nearby waterfalls. Reports indicate that the quake was also felt on Bali, which is approximately 200km away.
Several homes have been destroyed, and subsequent flash flooding and landslides have left many with injuries that have required medical attention.