Friday, April 29th 2022, 5:59 am - A little effort can go a long way. Here's how you can easily grow and maintain the luscious lawn of your dreams this spring!
Canadians love escaping to their backyards as soon as the spring season hits, so there's no better time than now to get your lawn ready!
Follow these steps for success and have a lawn your whole neighbourhood can be proud of.
First, feed your lawn
After a long winter, your lawn could use an extra boost of nutrients to start the season off right.
Use high-quality lawn food with nourishing ingredients and iron supplements that promote healthy and lasting grass growth.
Your neighbours will thank you when enjoying spring days on your side of the fence.
(Getty Images/Stock photo)
Go after grubs
If your lawn is still looking a little worse for wear, it could be a sign that your lawn has grubs.
Grubs are tiny beetle larvae, frequently found feeding on your lawn's precious roots, damaging your lawn from bottom to top.
The best way to get rid of grubs is to use a specifically designed grub control product that targets multiple species of grubs.
Just follow instructions and say goodbye to greedy grubs and hello to guests you did, in fact, invite over.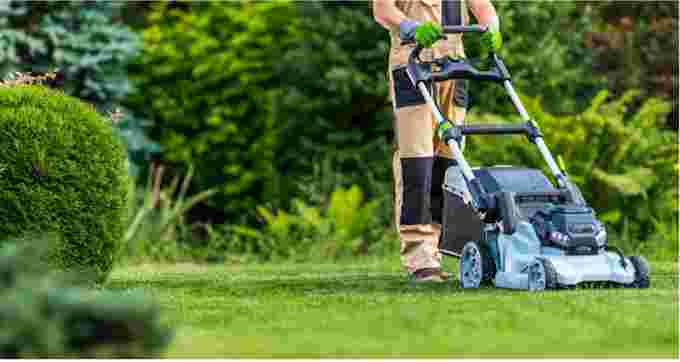 (Getty Images/Stock photo)
Mow high
It's a great idea to keep the mowing on the high side during early spring.
Why mow high? Tall grass sinks deeper roots and is great for crowding out weeds, like dandelions.
Try to keep your turf 3-4 inches high and only remove one-third of the total grass blade length at a time.
Tackle weeds
When you see weeds like dandelions popping up across your lawn, it's tempting to start pulling them out by hand.
The trouble is when pulling weeds, the roots often break, and the parts that do remain can sprout new weeds in the future.
To save yourself the trouble, you're better off using a weed control product labelled 'safe for lawns' so you can kill weeds without killing your grass and the surrounding environment.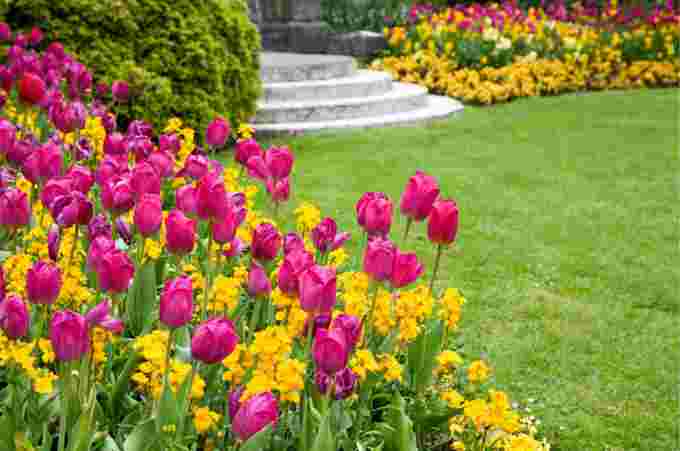 (Getty Images/Stock photo)
Water just the right amount
You probably know this one, but water is essential for a happy and healthy lawn.
Most lawns require 2-3 cm of water per week.
If there is no rainfall, it's best to water first thing in the morning.
An early morning water session allows water to soak into the soil, avoiding evaporation as temperatures get warmer throughout the day.
Watering too late in the day can cause diseases and hinder seed germination.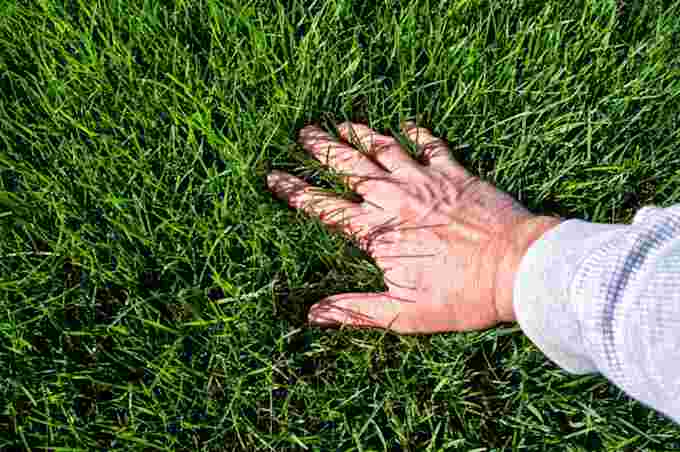 (Getty Images/Stock photo)
Remember, with little effort and a lot of payoffs, you can have the luscious lawn of your dreams this spring! Your friends and family will thank you while enjoying those backyard cook-outs.