Wednesday, April 27th 2022, 4:45 am - A guide to help you go beyond the warmth and white sand beaches on your next trip to Mexico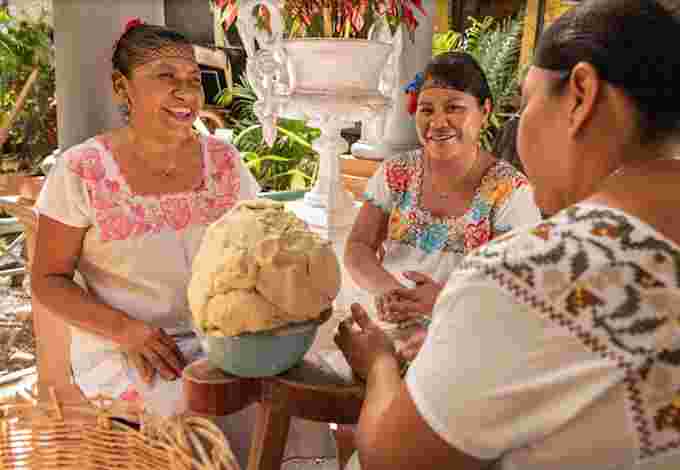 Image credit: Getty Images/mofles. (Creative #: 1126773417)
It's safe to say, particularly in the depths of the sometimes brutal Canadian winter, that most Canadians who flock to the Mexican coast are seeking warmth and white sand beaches. But people who come to Mexico's most sought-after resort towns encounter more than just a seaside escape.
Visitors to Playa Del Carmen and Cancún, on the Caribbean shores of the Yucatán, find themselves surrounded by tropical forests, just to start, with more than a few secret and not-so-secret cenote swimming holes. But hidden within are the sprawling, awe-inspiring ruins of the advanced Maya civilization, whose culture can be seen from the tops of giant stone pyramids just as surely as it can be found in the region's amazing cuisine, timeless long before the sunseekers even thought to visit.
Cabo San Lucas, far from the Yucatán, offers a different scenery for people willing to venture into the long Baja California Peninsula. Dry and very much a desert, the rocky and serene landscape away from the coasts will calm the mind even as the sun and surf of the beach will nurture your winter-weary spirit.
In Mazatlán, Mexico's pre-Columbian past lingers into the present: The ancient Mesoamerican ballgame, grueling and finessed, is still played in villages not far from the city, while the surrounding state is a haven for seafood and vegetable cuisine, such that it won't be hard to find a great sushi place. Good beer should be a safe bet, too: The town's brewery, one of Mexico's largest, has been in operation for more than a century.
As for Puerto Vallarta, it's not for nothing that its state of Jalisco claims to be a microcosm of all of Mexican culture. Many of the cultural and culinary staples we associate with the country got their start here: Mariachi music, tequila, guacamole, and an astonishing variety of food and dishes you may not have heard of, but won't soon forget.