Friday, May 10th 2019, 1:19 pm - Today, 33 years after the accident, the Chernobyl exclusion zone, which covers an area now in Ukraine and Belarus, is inhabited by brown bears, bisons, wolves, lynxes, Przewalski horses, and more than 200 bird species, among other animals.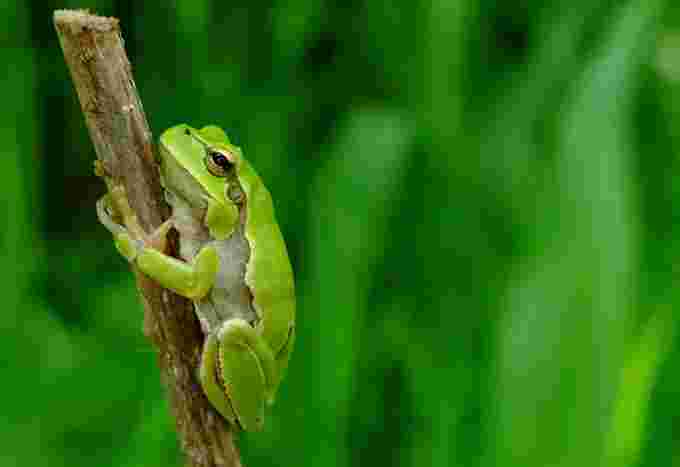 An oriental treefrog (Hyla orientalis), Chernobyl (Ukraine). May 2018. Germán Orizaola
Reactor number four of the Chernobyl Nuclear Power Plant suffered an explosion during a technical test on April 26, 1986. As a result of the accident, in the then Soviet Union, more than 400 times more radiation was emitted than that released by the atomic bomb dropped on Hiroshima (Japan) in 1945. It remains the largest nuclear accident in history.
Decontamination work began immediately after the accident. An exclusion zone was created around the plant, and more than 350,000 people were evacuated from the area. They never returned. And severe restrictions on permanent human settlement are still in place today.
VIDEO: WILDLIFE IN CHERNOBYL | APRIL 2014