Tuesday, February 19th 2019, 8:38 am - Body of Surrey resident Remi Michalowski, 39, found Wednesday after avalanche Monday morning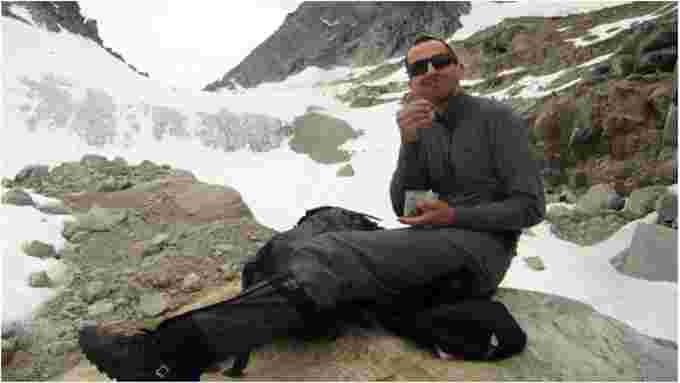 Image: Surrey resident Remi Michalowski was hiking with a friend when the avalanche struck. His friend clung to a tree and was rescued Monday. Michalowski's body wasn't found and recovered until Wednesday morning. (Facebook/Remi Michalowski)
Rescue crews have recovered the body of 39-year-old Surrey resident Remi Michalowski, killed in an avalanche Monday morning near Mount Seymour.
Peter Haigh of North Shore Rescue says members located Michalowski and extracted him from avalanche debris.
Rescue members are assisting Michalowski's family, who were waiting for word at a remote SARS station.
SEE ALSO: Man rescued after being trapped in quicksand for 10 hours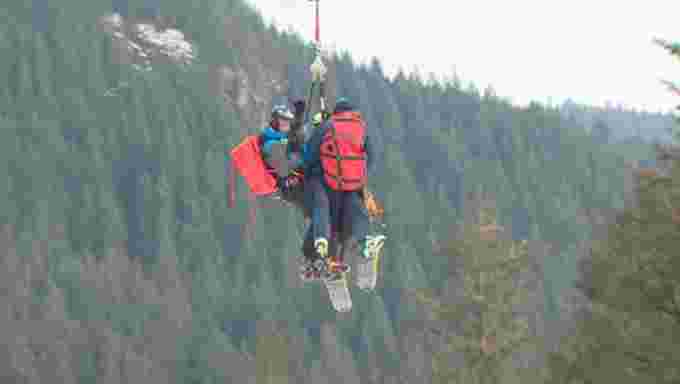 North Shore Rescue members lift the first hiker, at right, down to safety after an avalanche on Mount Seymour on Monday. The search for the man's hiking partner was later called off at nightfall. (Dillon Hodgin/CBC)
"They are being looked after as best they can, but its not a happy scene for them, obviously," said Haigh.
Crews resumed search efforts Wednesday near Mount Seymour after pausing for bad weather Tuesday.
Rescuers began the initial search after an avalanche struck near Runner Peak in Mount Seymour Provincial Park early Monday morning.
One hiker clung to a tree during the avalanche and was rescued Monday, but his 39-year-old hiking partner was not found.
"His friend called out for him. There was no answer from him at all throughout the day. When our crews got on scene we called out. We searched that area by air. But we did not see any sign of him," Mike Danks of North Shore Rescue told The Early Edition host Stephen Quinn.
Danks said the two men were well prepared for cold-weather camping but did not have avalanche safety equipment such as beacons.
Twelve search and rescue personnel, along with two dogs scoured the area and found and recovered the body late Wednesday morning.
The situation, Danks added, is a reminder of the dangers of the North Shore backcountry.
This article was originially published on CBC.ca with files from Yvette Brend and CBC Radio One's The Early Edition.
WATCH BELOW: SNOWMOBILER CAUGHT UP IN AVALANCHE, DRIVER RESCUED