Wednesday, April 27th 2022, 2:10 pm - Here are five things you need to know when planning a vacation to Cancún, Mexico.
Ik Kil
The forests of the Yucatán are riddled with sinkholes, but the Ik Kil Cenote is one of the most famous.
60 metres below the jungle's surface, this deep, cool pool of natural groundwater is easily accessible by a staircase carved into the rock, leading down to a swimming platform. Once you're adrift in the water, with the bright sky above ringed with small waterfalls and vines descending down to the water level, it's not hard to see why the Maya people thought this place sacred.
Far from being in isolated wilderness, the area is well served with amenities, so it's definitely worth the excursion.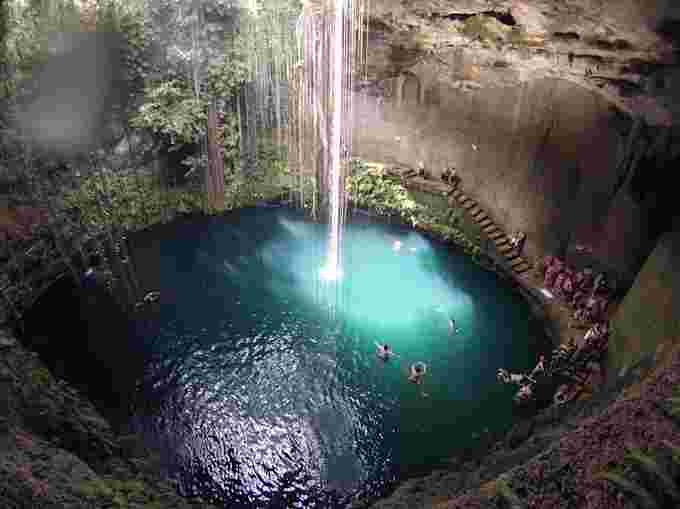 Credit: Flickr/Guillaume Capron (CC BY-SA 2.0).
Chichen Itza
Away from the shining beaches of the coast, the Yucatán was the cradle of one of the most advanced civilizations of the Americas, and one of its most stunning sites, Chichen Itza, is a short jaunt from Cancún.
The literal poster-child of the region, Chichen Itza is dominated by the ruins of the Maya civilization. Watched over by the iconic pyramidal Temple of Kukulkan, the site is sprawling, with temples, a ceremonial ballcourt, an observatory, cenotes, and plenty of ruins to clamber over and explore at your leisure.
As with Ik Kil, the site has plenty of amenities, and hotels aren't far away if you'd prefer to stay the night and beat the crowds nice and early next morning.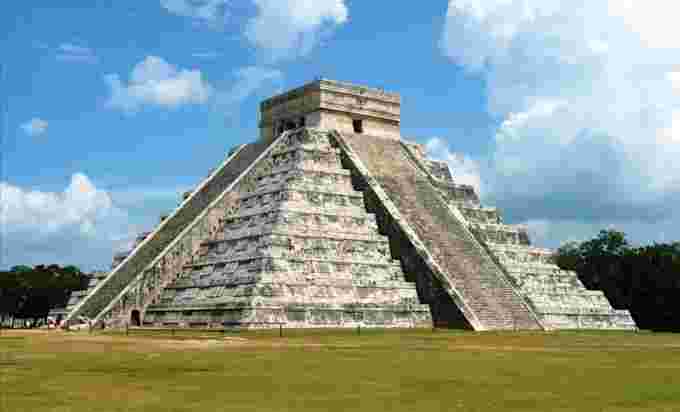 Credit: Kyle SimourdFlickr. (CC BY 2.0).
Xcaret
Essentially a Mesoamerican-style theme park, Xcaret has a staggering amount of things to do for those who are willing to tear themselves away from the beaches.
Drift past Maya ruins along a tranquil river, or else take a raft instead. Pace through tunnels to sample the ways and traditions of the Maya at the Mayan village attraction. For something a bit more tranquil, visitors can explore the nearby archaeological site, or sample the best of Mexico's fruits of the vine in the wine cellar. For people with children under 12, the kids' section has plenty to keep them busy.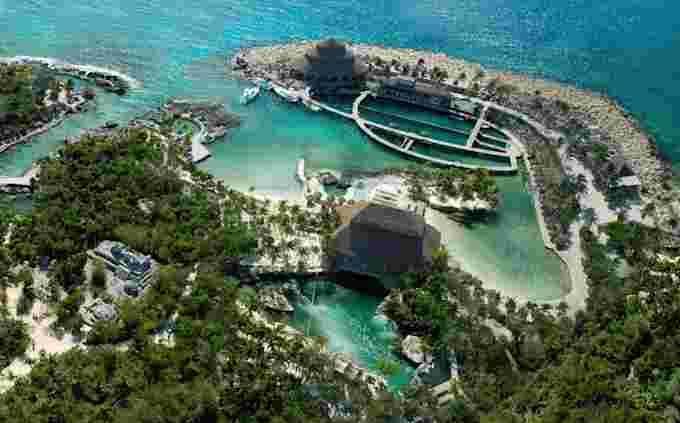 Credit: Dtraveller CancunFlickr. (CC BY-NC-ND 2.0).
Cancún Underwater Museum
We don't know your travel history, but we're betting you've probably never seen anything like this before.
Not far offshore from Cancún, the seafloor is littered with hundreds of sculptures of every kind in several "galleries," from abstract modern art to depictions of everyday life. While obviously a unique art project, the Cancun Underwater Museum has the double purpose of serving as an artificial relief, making it a haven for aquatic life.
Snorkel and SCUBA tours are available, as are glass-bottomed boat excursions.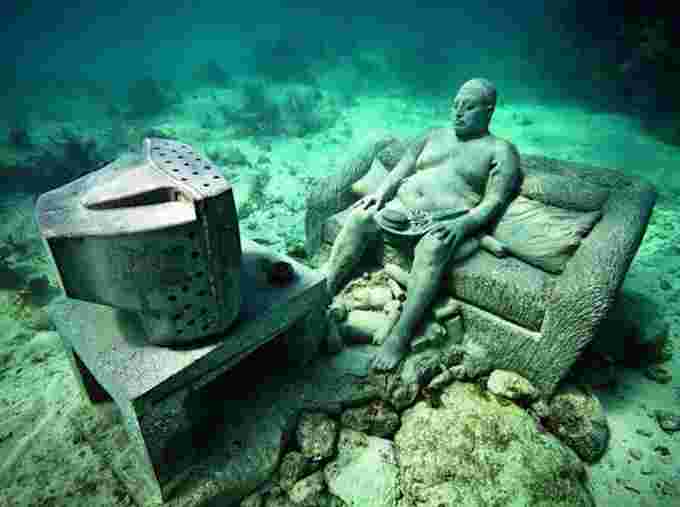 Credit: 2il OrgFlickr (CC BY 2.0).
Isla Mujeres
If Cancun is paradise, Isla Mujeres is next-level paradise.
Just about everything you could hope for in a Caribbean vacation can be found here: Endless sandy beaches, every kind of food imaginable, snorkelling, sailing, swimming with dolphins, exploring Maya ruins – whatever you're looking for, you'll find no shortage of it on Isla Mujeres.
There are regular ferry runs for tours, but if a daytrip won't satisfy you, the island has its own selection of hotels for people wanting to spend a couple of nights – or perhaps even the whole trip.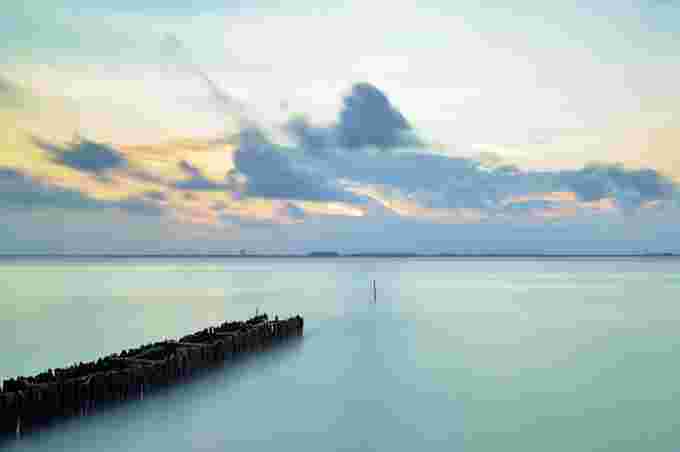 Credit: Pedro SzekelyFlickr (CC BY-SA 2.0).
---
Thumbnail credit: Getty Images/Starcevic. Creative #: 1189827718.