Wednesday, December 4th 2019, 6:00 am - Climate change looms large over how much Canadians can expect to pay for their food in the year to come, according to the latest report from Dalhousie University.
Food prices will keep rising in 2020 -- by between two and four per cent on average, according to the latest edition of Canada's Food Price Report, released today.
The report, put together by scientists at Dalhousie University and now in its 10th year, says meat prices will rise the most, from 4-6 per cent, whereas people whose tastes run toward baked goods are expected to pay no more than two per cent more in 2020.
If you prefer to dine out, it'll cost you 2-4 per cent extra, as will shopping for seafood and vegetables, though fruits will increase in price by slightly less, up to 3.5 per cent.
The bottom line is that the average Canadian family can expect to spend an average $487 more in 2020, for a total of $12,667.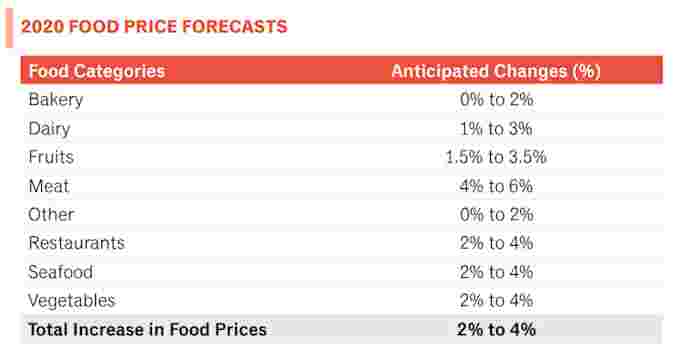 Image: Dalhousie University.
The findings are based on historical data, machine learning, and what the researchers call "predictive analytics tools," and they stand beside their findings: The report notes 2019's total average family spend is projected to close at $12,180, only $23 higher than predicted in last year's report.
Climate change looms large over Canada's food prices in 2020, with the researchers referring to it as the "elephant in the room."
"More specifically, Canadian food systems will be affected by changing weather patterns including droughts and forest fires, heavy precipitation, reduced freshwater access and rising sea levels," the authors write, adding the country's agricultural regions will struggle with a drier summer and wetter spring and winter.
The report foresees Canadian farmers will have to grapple with unpredictable yields, heat waves that will harm livestock, and pest and disease outbreaks -- but they do also see opportunities for healthier soil due to carbon sequestration and reduced emissions through changing land use, provided climate change efforts are "managed properly." The researchers also expect the federal government's carbon pricing regime to boost food prices somewhat.
Weather and climate challenges also affected 2019's prices, according to lead author Sylvain Charlebois.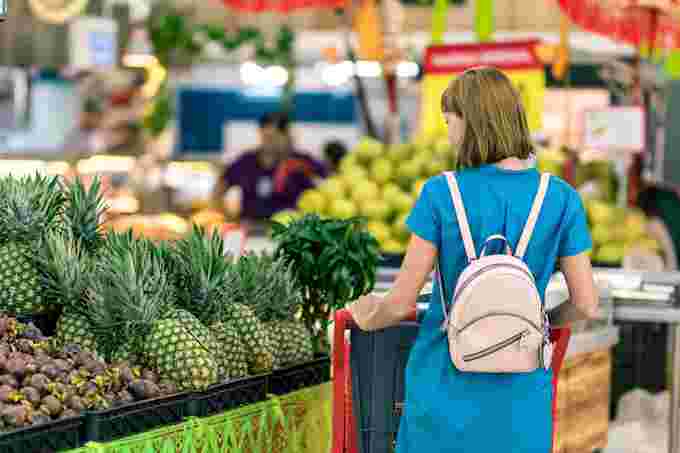 "Vegetable prices were affected by climate change quite a bit in 2019, prices went up 12 percent as a result of drought in America, but most importantly the e.coli outbreak which really affected supplies both in California and Arizona are due to climate change as well," he told The Weather Network.
Aside from carbon pricing effects, Charlebois says other non-climate factors that will affect the food industry include reduced single-use plastics, and greater use of AI by retailers.
"They want to get data to redesign their store but most importantly, they want to reduce food waste," Charlebois says. "If they are able to get more data from us, they'll be able to do a better job at managing inventory and buy less of things we want less and buy more stuff we want more given the weather. The weather actually impacts how we consume food every single day."
Read the full report here, and watch the video above for greater insight from Weather Network reporter Nathan Coleman.
WATCH BELOW: CLIMATE CHANGE IS SET TO INCREASE FOODBORNE ILLNESS