Saturday, January 11th 2020, 7:03 pm - Arctic air is poised to flood what is normally Canada's balmiest winter province, potentially bringing extreme cold temperatures not yet seen this century.
A severe weather change is in story for B.C. and if you've opened up your weather app over the past couple of days, you've probably gasped at the icy incoming temperatures. Could it be the coldest air this century? That's a guarantee for some – find out just how cold it'll go.
We'll start with some context. After crunching the numbers for Vancouver International Airport, let's find out what the coldest daily highs are, so far this century.
What are we up against?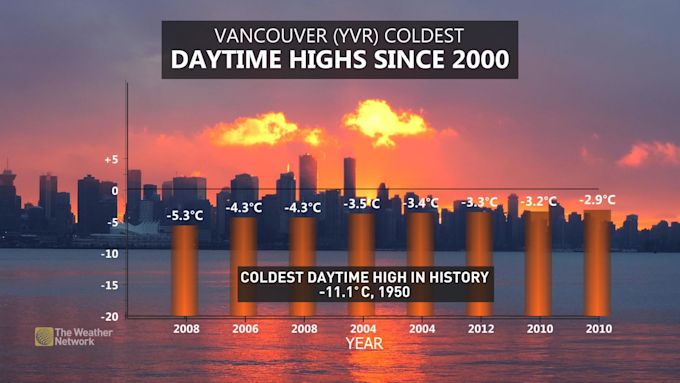 Only a single day since the year 2000 has failed to reach above -5°C.
A reasonable forecast for next week is potentially three consecutive days below -5°C. Quite astounding, from a historical perspective.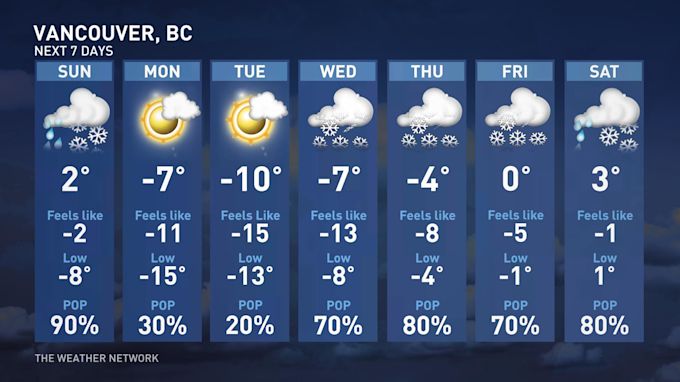 But, will this temperature event be even more extreme?
Take a peek at our all-time temperature records across the province at these select climate stations.
SOUTH COAST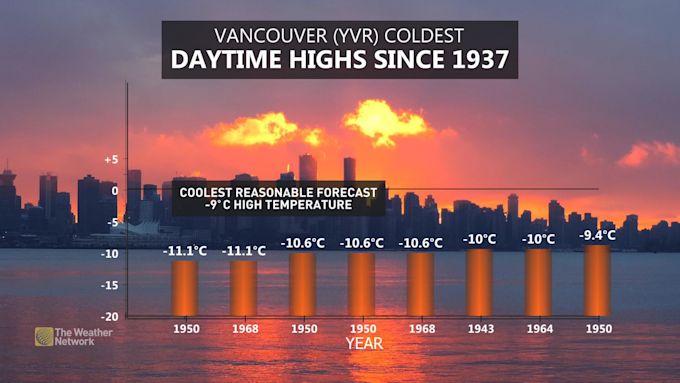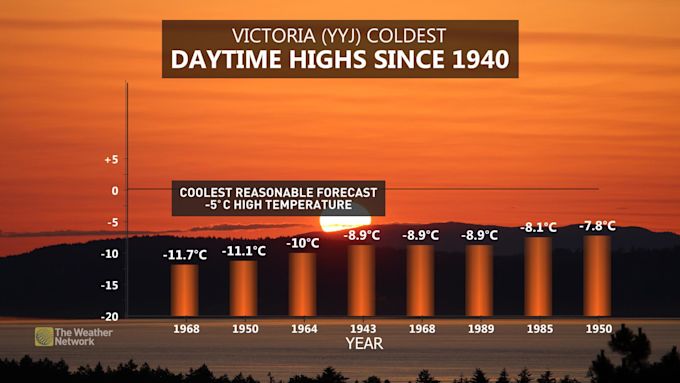 INTERIOR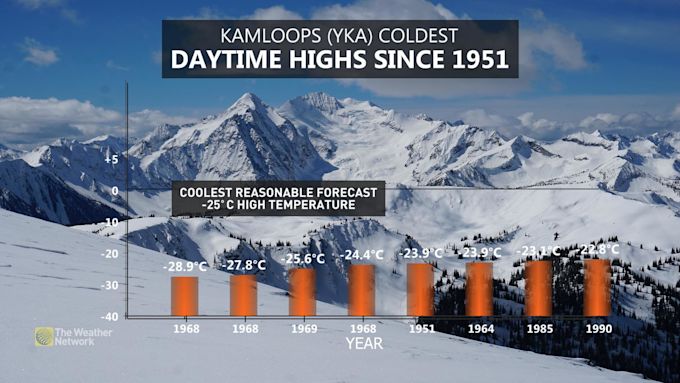 As you can see, there's real potential to climb the ranks with some of these historical cold snaps across the province – some dating back to the 1950s. All-time records are always unlikely, even in extreme patterns, but we'll continue to analyze the latest computer model data to refine your frigid forecast over the coming days.
Keep in mind, perspective is always prudent. Zooming out across the planet, the largest cold anomaly over the next couple of weeks will be over western Canada, by a long shot.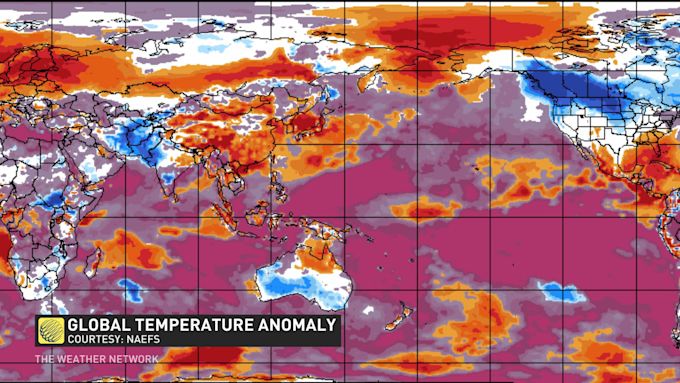 The coldest air on the planet, in fact, is sitting in Yukon, where Dawson was the coldest spot on Earth Thursday. This air is waiting to be pulled south for next week.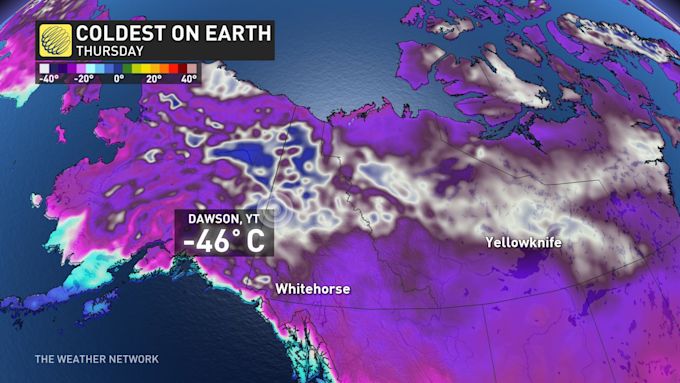 Temperatures in Edmonton will drop to the coldest of the season and, as mentioned, potentially the coldest air of the century to Vancouver.
Certainly, authorities in B.C. aren't taking any chances. In Victoria, the city activated its extreme weather protocol Thursday morning, adding additional shelter space for its vulnerable population.