Friday, August 16th 2019, 3:17 pm - The island lies along the basin of the Pacific Ocean
Lightning and volcanos are powerful forces of nature and photographer Martin Reitze was able to capture both at the same time.
The video above shows bolts of lightning striking the erupting Ebeko volcano on Paramushir Island, which is located near the eastern coastline of Russia.
Paramushir Island is a continuous chain of 23 volcanoes and at least five of them are currently active.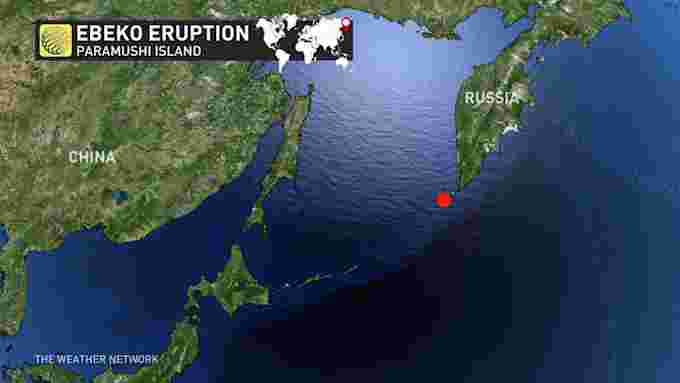 SEE ALSO: Tourist crosses barrier, falls into active volcano in Hawaii
This island lies along the basin of the Pacific Ocean, which is an area that is commonly referred to as the Ring of Fire due to the high activity of earthquakes and volcanic eruptions.
Volcanic lightning near the ground occurs when ash particles from the eruption collide and rub against each other, which creates an electrical current that can become powerful enough to generate a lightning bolt.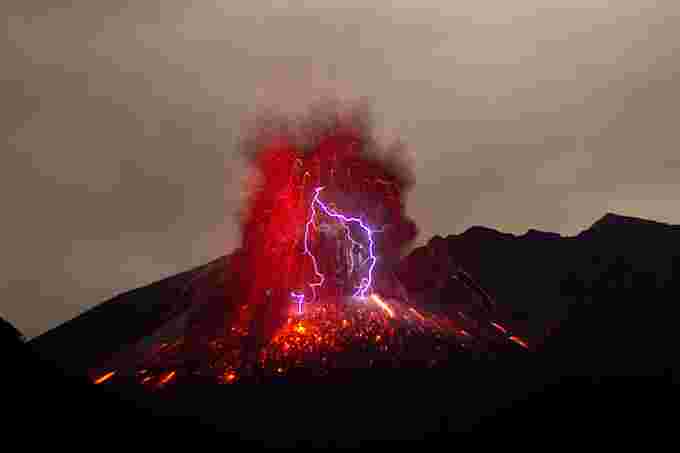 Volcanic lightning in Sakurajima, Kagoshima, Japan. Credit: Marc Szeglat
Volcanic lightning can also form higher up in the sky and scientists say that this happens because ice can form when the cloud of ash and water vapour rises from the volcano. The collision of ice crystals can build up enough of an electric charge to generate a bolt of lightning.
WATCH BELOW: FOR $80,000 YOU CAN OWN THIS EXTINCT VOLCANO IN ENGLAND