Friday, July 26th 2019, 6:00 pm - Fans of the Lion King can visit the 'real-life Simba' at the Dallas Zoo's lion exhibit.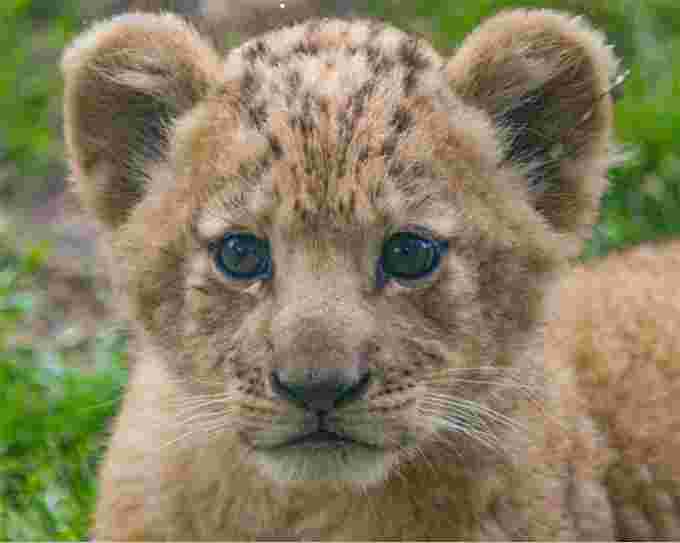 Image credit: Dallas Zoo
While Donald Glover may have bought 'Simba' to life in Disney's latest live-action reboot, the CGI version of the cub was inspired by a real-life baby lion.
Meet Bahati, the model behind baby Simba in the 'Lion King' remake.
The Dallas Zoo revealed that the live-action version of Simba in the film was loosely based on one of its own cubs.
When Bahati was a month-old, the zoo said it shared photos and videos of her with Disney as a model for the movement and behavior of Simba.
"From walking on wobbly new legs, to licking milk droplets off of her face, we captured every moment, no matter how small. So now you MUST go see Disney's The Lion King and let us know if you see any bit of baby Bahati in Simba," said the post by the Dallas Zoo.
Officials at the zoo filmed Bahati's movements for a week, observing her do all kinds of things, from eating to running.
"Bahati is one of the most famous lions in the country," said Dallas Zoo's carnivore specialist Lora Baumhardt in an interview with TV station Fox 4: "We had our phones on us at all times. We were able to capture moments of her nursing, the first time she ate meat, to walking and running and climbing, even drinking out of water bowls and stumbling over logs and going through doorways."
The lion cub also has a special origin story.
'Bahati' means 'lucky one' in Swahili, and the cub's birth was considered an extordinary feat.
Before Behati, the cub's mother had only previously delivered still-born babies.
According to the Dallas Zoo, bHATI was the first lion cub born at the zoo in over 40 years. Weighting a mere three pounds via c-section, the queen-in-the-making now weighs a healthy 165 pounds.
Fans of the Lion King can visit the 'real-life Simba' at the Dallas Zoo's lion exhibit.
Source: Dallas Zoo