Thursday, March 19th 2020, 1:10 pm - 'Human health is connected to animal health, but also to the health of forests'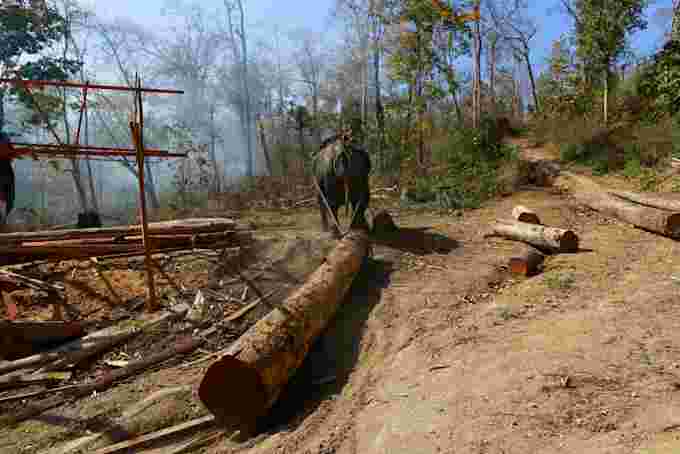 An elephant pulls a teak log at a logging camp in Pinlebu township, Sagaing division in northern Myanmar March 6, 2014. REUTERS/Soe Zeya Tun
BANGKOK (Thomson Reuters Foundation) - The rapid pace of deforestation, urbanisation and road building are major factors in the spread of infectious diseases across Asia, including the coronavirus, health and environment experts said on Wednesday.
Worldwide, more than 119,000 people have been infected by the COVID-19 coronavirus, which emerged from China late last year, and more than 4,200 have died, according to a Reuters tally. [nL4N2AY3AS]
Coronaviruses are zoonotic diseases or zoonoses - meaning they are passed from animals to humans. Other examples include the Severe Acute Respiratory Syndrome that was transmitted from civet cats, the Middle East Respiratory Syndrome that was passed from camels, as well as Ebola and bird flu.
"Diseases passed from animals to humans are on the rise, as the world continues to see unprecedented destruction of wild habitats by human activity," said Doreen Robinson, chief of wildlife at the United Nations Environment Programme (UNEP).
HOW THE CORONAVIRUS (SARS-COV-2) INFECTS HUMAN CELLS: