Sunday, February 17th 2019, 7:15 pm - The disease is typically fatal in elk, deer and moose, but there's no evidence yet that it's harmful to humans.
Officials are warning of an increase in chronic wasting disease (CWD), colloquially referred to as 'zombie deer disease,' in some wildlife herds in 24 states and three Canadian provinces.
That's according to the U.S. Centers for Disease Control (CDC), which says the disease has been found in both free-ranging and farmed deer and elk, and can also be found in moose. In Canada, the Canadian Food Inspection Agency (CFIA) says the disease was detected in six elk and/or deer herds in 2018 -- four cases in Saskatchewan and one each in Quebec and Alberta.
CWD is a prion disease, a member of the same family that includes Creutzfeldt-Jakob or "mad cow" disease. It attacks the nervous system of infected animals, and the CFIA says no treatment nor vaccine exists at the moment.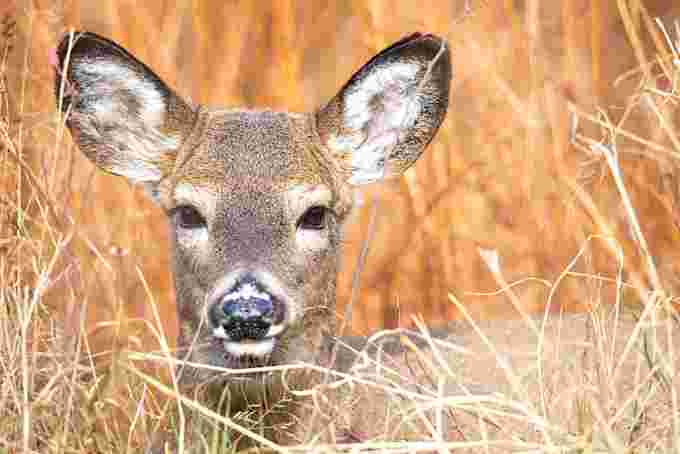 Image: White-tailed deer, National Park Service/Wikimedia Commons.
Symptoms include:
depression
difficulty swallowing
excess salivation
increased thirst
lack of coordination
paralysis
pneumonia
separation from the other animals in the herd
unusual behaviour
excessive urination and
weight loss
While the disease is typically fatal in affected animals, and has been clinically shown to be transferrable to monkeys, there is currently no evidence the disease can be transmitted to humans. Still, authorities say it is not recommended that any part of an infected animal be eaten or otherwise used by humans.
"In areas where CWD is known to exist in wild cervids, hunters are encouraged to take precautions when handling carcasses and should consider having those animals tested before eating the meat, preparing trophies or tanning hides," the CFIA says.
WATCH BELOW: 13 ELK RESCUED FROM FROZEN RESERVOIR