Wednesday, May 25th 2022, 4:42 am - The Atlantic hurricane season forecast for 2022 paints a picture of another above-average year with the risk for East Coast tracks and activity beginning as early as June.
Forecasters are once again predicting an above-average hurricane season for the Atlantic Basin in 2022.
Both the National Oceanic and Atmospheric Administration (NOAA) and Colorado State University have released their forecasts, which indicate a heightened number of named storms, hurricanes, and major hurricanes.
NOAA's outlook predicts a 65 percent chance of an above-normal season, a 25 percent chance of a near-normal season, and a 10 percent chance of a below-normal season.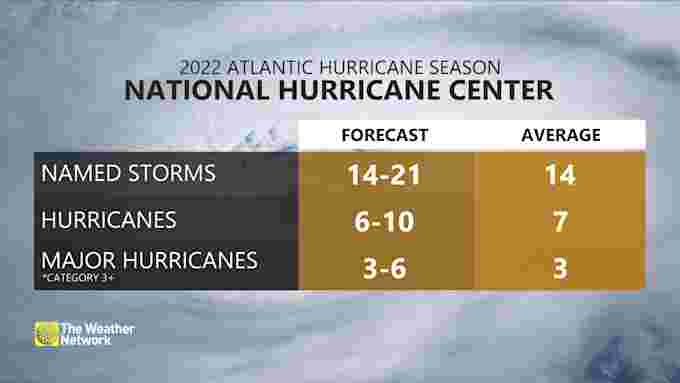 The main factor driving hurricane activity this year will be the resurgence of La Niña.
La Niña favors warmer than normal Atlantic Ocean waters and weaker trade winds, both of which enhance hurricane development, strength, and potential to overachieve rainfall amounts.
Despite previous signs of weakening, La Niña is now likely to continue this summer and possibly the fall — a period of time when Atlantic hurricane activity could be enhanced.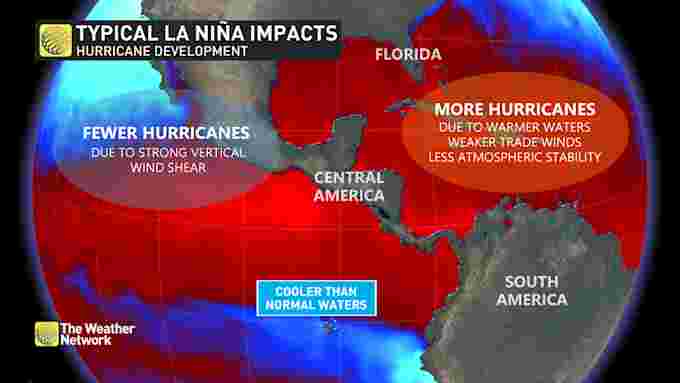 Analysis of the global pattern also indicates the potential for an early start to tropical storm activity.
June in particular shows signals of heavier rainfall in the eastern half of North America and an increasingly favoured track over the East Coast. This is particularly important for those in Atlantic Canada to make note of, as this type of pattern increases the potential for tropical storm impacts in this region.
WATCH BELOW: 'HYPERACTIVE' HURRICANE SEASON COULD MEAN BIG STORMS FOR ATLANTIC CANADA
An active season does not guarantee impacts to Canada, as impacts are dependent on the track a storm takes. However, it does mean the potential for impacts this year increases.
Ontario, Quebec and Atlantic Canada should begin tropical storm planning in advance and stay updated with tropical storm projections this season.
"Early preparation and understanding your risk is key to being hurricane resilient and climate-ready," Gina M. Raimondo, U.S. Secretary of Commerce, stated in NOAA's outlook.