Tuesday, August 9th 2022, 7:18 pm - In 2021, B.C. had some of the worst air quality during the wildfire season. This year the area burned is comparatively minuscule, but long-range guidance shows wildfires will likely continue to ramp up in August, including with a severe thunderstorm risk on Wednesday.
Remember when some of the worst air quality in the world filled the valleys of B.C. in 2021, during a tremendously challenging wildfire season?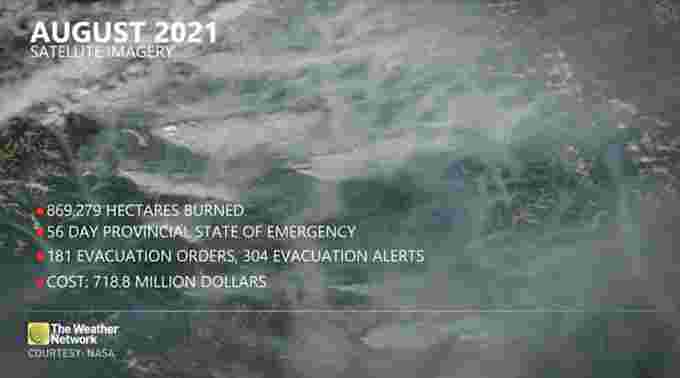 This year, compared to 2021, the area burned is comparatively minuscule, at just shy of 4 per cent. But, after looking at long-range computer guidance, it appears likely that wildfire activity will continue to ramp up in August.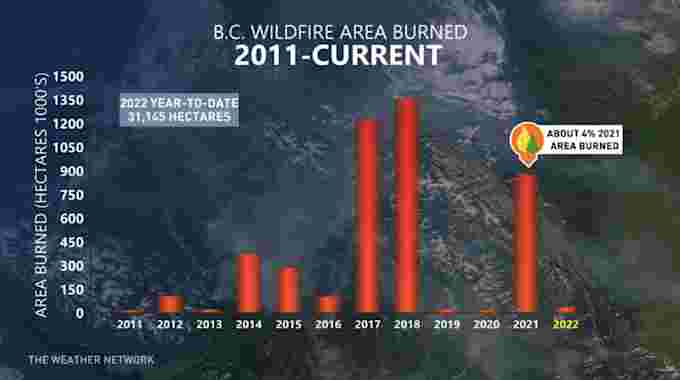 Unfortunately, the trouble begins in earnest with an upper-level disturbance that tracks in by Wednesday, with lingering instability through Thursday in the Interior. Heck, coastal communities will see some thunderstorm activity, as this pattern is predictably unstable.
Timing out the thunderstorms on Wednesday, the risk amplifies through the day along the South Coast and southern Interior before peaking by early evening. Some severe thunderstorms are possible in the Interior, and larger hail is a possibility, along with locally very gusty winds.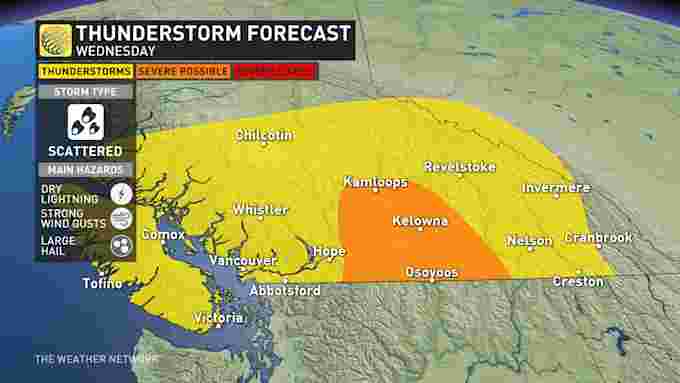 Moreover, the the upper trough will amplify instability and create the ingredients to produce thunderstorms and dry lightning, a type of thunderstorm where the rain evaporates before reaching the ground. Sixty per cent of our fire-starts last year were lightning-related; it's safe to assume additional wildfires will likely ignite in the coming days.
Wildfire smoke will change its trajectory over the next several days, thanks to the offshore low; consequently, it may bring a haze to coastal B.C with shifting smoke targeting different communities in the Interior. Some of that high-level smoke can even be traced back to the wildfires down in California.
WATCH: Rare thunderstorm risk for southern B.C.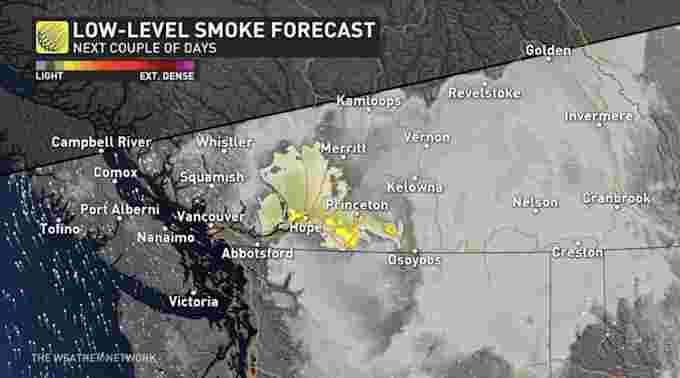 The southerly flow from California and Oregon is poised to continue to bring in smoke aloft, negligibly impacting surface air quality. Sunsets often turn a fiery red with the addition of wildfire smoke. The larger smoke particles cause red and orange wavelengths to scatter, creating vibrant skies.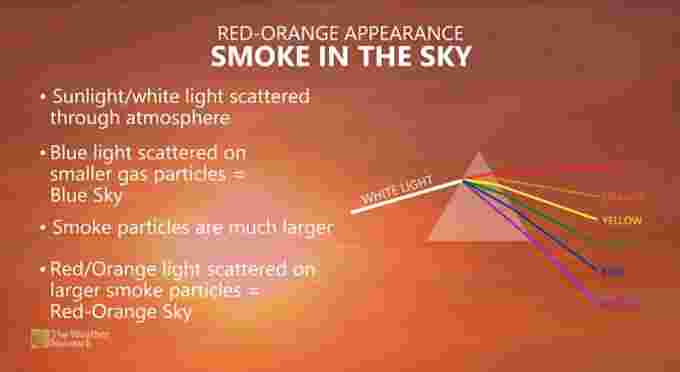 ---
WATCH: Update from the wildfire situation in southern B.C.