Thursday, October 3rd 2019, 3:00 pm - What a day, what a day, what a day, what a mighty good day.
There are few scenarios in which you can come within an arm's length of a great white shark off the coast of Nova Scotia. One involves swimming and imminent danger. The other is being aboard the research vessel MV Ocearch. For me, it was the latter, and a day I won't soon forget.
There were no guarantees.
I was invited aboard the ship last year with my fingers crossed on whether or not they'd even respond to my email.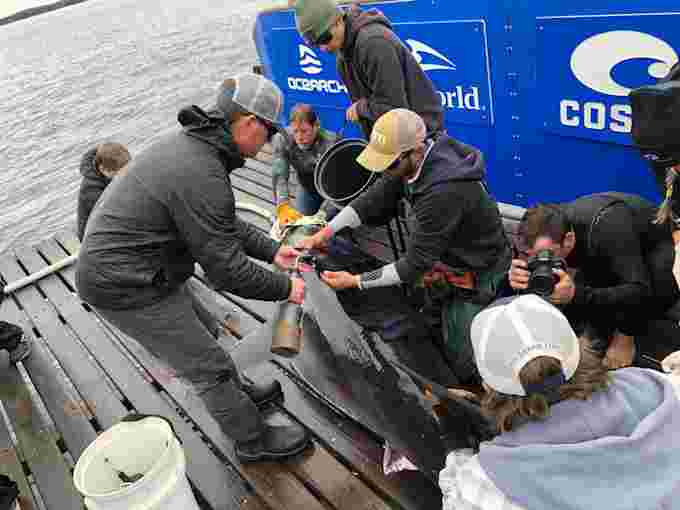 "I'm a video journalist working out the Weather Network's Halifax bureau and I heard you were coming to Nova Scotia to try and tag some sharks. Might I come aboard and discuss the weather?"
To my surprise, they said yes. I needed to meet them at a random dock in Lower Lahave.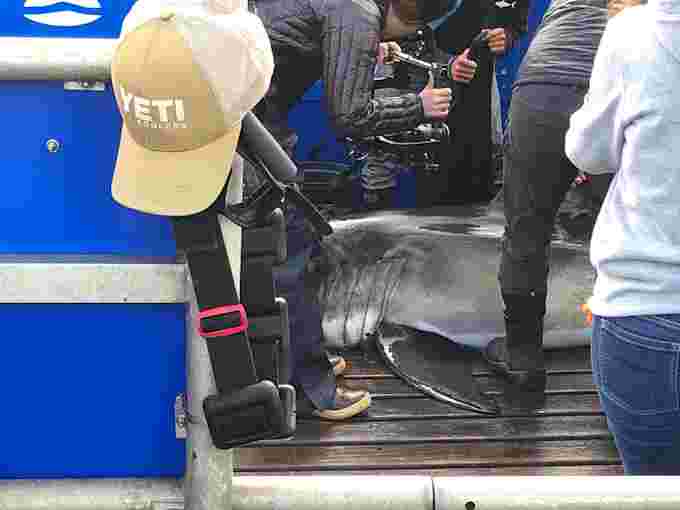 When I arrived on board, the Captain announced there would be no shark fishing that day. The wind was too strong and swells would make it too dangerous to lower the platform needed for tagging if they hooked a shark. I spent the day interviewing the crew about their research, Nova Scotia weather, and made my merry way home.
But not this year. Ocearch tagged plenty of sharks last year, six to be exact, just not while I was there.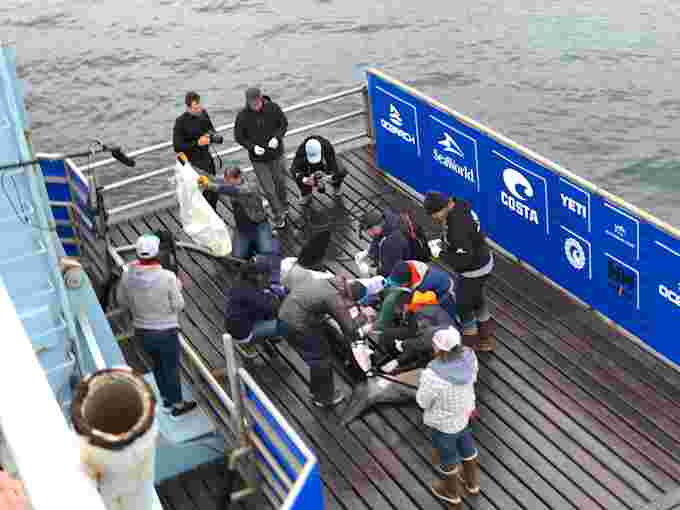 The researchers were initially led here by Hilton, a shark they tagged off the coast of South Carolina back in 2017. Its tag revealed the three-and-a-half metre long shark bypassed Cape Cod to spend it's summers in Nova Scotia. But why? That's what they're looking to find out.
After last year's success they came back for more, and to my delight, let me join them again. The winds stayed down and we had not one but two sharks within hours of me stepping aboard. I kept my camera rolling the entire time and you can check out my experience plus an interview with Ocearch founder Chris Fischer in the video above.
What a day!
VIDEO: 5 SHARK MYTHS BUSTED