Wednesday, April 14th 2021, 12:05 pm - We're Number 1! In honour of Canada being voted the best country in the world, here are six reasons we love this country.
Canada is a beautiful, diverse country. From weather extremes to towering mountains, to the flatlands on the Prairies, our country is home to countless spectacular views.
Earlier this week, Canada took the first spot in the 2021 Best Countries Report, beating Japan and Germany, which took the second and third spots.
Quality of life is just one of the reasons Canada was voted the best country in the world, one example of the many things that make this country worth celebrating.
We couldn't possibly count all the reasons we love Canada, but here are a few of them.
1. CANADA IS HOME TO BIG CATS
A lot of animals call Canada home, including the lynx, bobcat, and cougar three incredible creatures that can be found across the country.
2. CANADA LOVES WONDERFULLY WACKY MONUMENTS
Larger-than-life monuments can be found in several Canadian communities. We took a poll in 2018 asking viewers to chime in with their favourites, and some of the most popular included:
The world's largest axe in Nackawic, New Brunswick
The big fiddle in Sydney, Nova Scotia
The Inukshuk in Rankin Inlet, Nunavut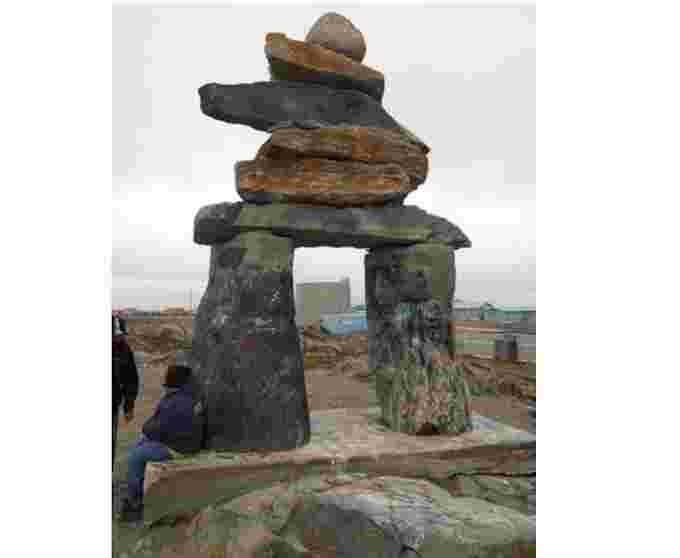 3. WE'VE GOT A LOT OF LAKES
Canada is home to hundreds of thousands of lakes, and more than 31,000 lakes larger than three square kilometres, the Atlas of Canada says. And 561 of our lakes have surface areas larger than 561 square kilometres -- the four Great Lakes among them. According to the Atlas, about 9 per cent of Canada's surface is covered in freshwater.
Muskoka Lake in Bracebridge, Ontario. Photo courtesy: Robert Morrow.
4. CANADA IS A PLACE WHERE NORTHERN LIGHTS BRIGHTEN THE SKY
Parts of Canada are a prime spot to take in the northern lights, thanks to our northern latitudes. Some of the best places to spot them are areas in and around Whitehorse, Yukon, Athabasca, Alberta, and Yellowknife, Northwest Territories.
5. WE LOVE OUR MAJESTIC MOUNTAINS
There are more than 20,000 named mountains in Canada, with the majority found in British Columbia, Alberta, and the Yukon.
Mount Logan is Canada's highest peak at 5,959 metres, situated in the Yukon.
Photo of Mount Logan. Courtesy: Wikipedia.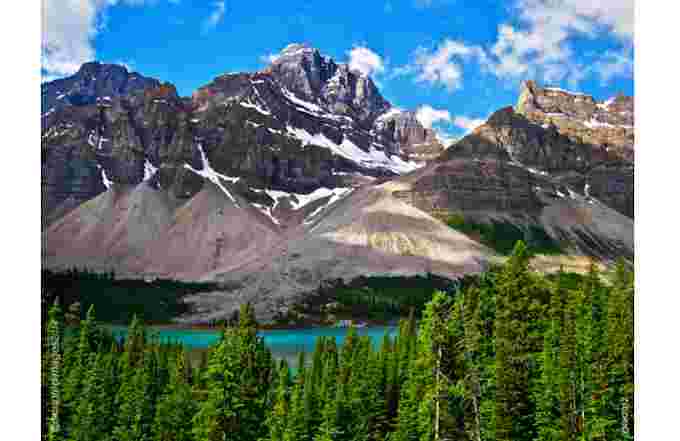 View of the Rocky Mountains, submitted by Van Christou, Lethbridge, Alberta.
6. YOU CAN'T BEAT OUR SPECTACULAR FALL COLOURS
There are A LOT of trees in Canada.
Our country contains 9 per cent of the world's forests, and over 90 per cent of them are on publicly-owned land, according to the Government of Canada.
While Canada's vast forest cover is beautiful year-round, fall is a special time marked by vibrant splashes of red, yellow, and orange.
Thumbnail image courtesy of Getty.