Thursday, April 28th 2022, 11:00 am - Every Australian state seems to offer a different cocktail of the Aussie lifestyle. Here are the five cities that you should consider visiting during your trip Down Unda!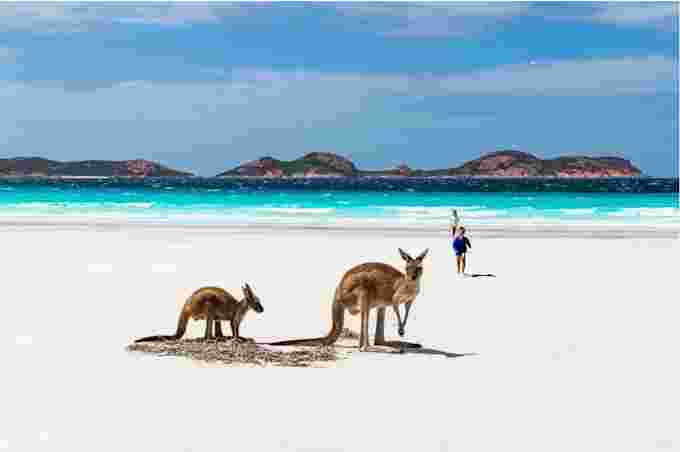 (Credit: Unsplash)
To Canadians, Australia is both figuratively and literally the furthest away from home that you could possibly go. In essence, it's an entire continent filled with red sand, white beaches, and enough deadly animals to make you seriously wonder how anyone could even survive there in the first place! Of course there is much, much more to see and do in Australia than fend off snakes and spiders, which makes it come as no surprise that it's at the top of many travellers' bucket lists.
Every Australian state seems to offer a different cocktail of the Aussie lifestyle, so here are the five cities that you should consider visiting during your trip Down Unda!
SYDNEY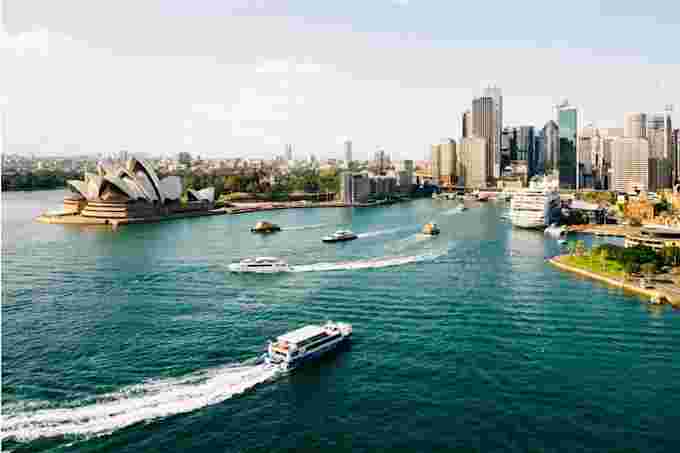 (Credit: Unsplash)
The Sydney Opera House is an architectural marvel. Its iconic silhouette looks like something from another planet, and seeing it in person realizes that fantasy. Its best viewing angle is from Mrs. Macquarie's Chair which is a lookout point named after the wife of a state Governor from a couple hundred years ago (I'm sure she won't mind if you sit in her spot for a while).
From there, you'll spot The Harbour Bridge, another distinct structure in Sydney's skyline. The landmark connects commuters from Northern Sydney to the downtown core, but for visitors it can act as a challenging way to see the city from above. That's right, you can book a walking tour to the top for some astonishing views!
If you're there for a few days, be sure to also spend some time in Darling Harbour, Bondi Beach, and don't forget to take a ride on the ferry to my favourite suburb, Manly.
MELBOURNE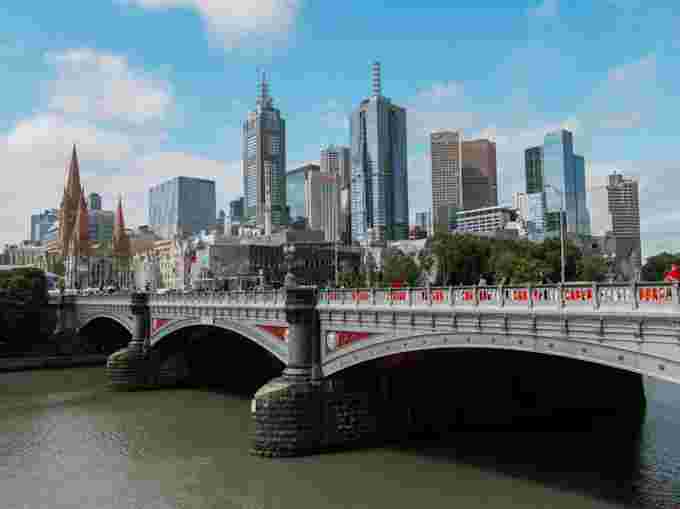 (Credit: Unsplash)
Melbourne is undeniably the cultural capital of Australia because every suburb is like a different city. Some of the best food and coffee shops in the country call Melbourne their home, so you're definitely not going to regret spending a few days there.
If you're into sports, consider going to an Australian Rules Football match. It's a weird blend of rugby and football, and over fifty thousand people show up to every game. If there's ever a place to catch your first AFL match, Melbourne is it. The locals go crazy for their footy!
GOLD COAST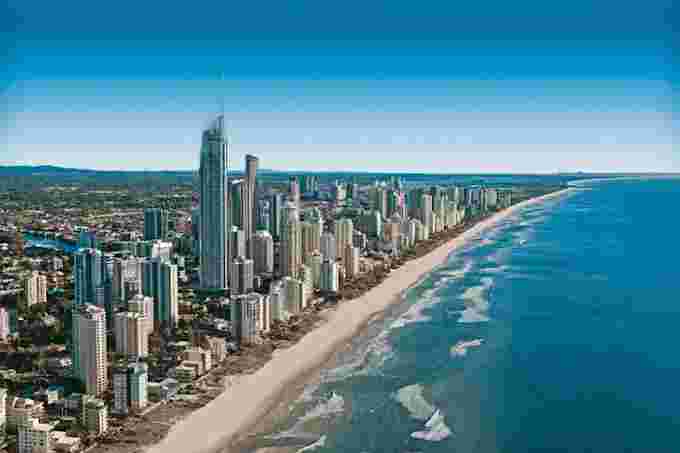 (Credit: Unsplash)
There are more sunny days in Queensland than in any other part of Australia. If you ask me, the Gold Coast is where you'll want to spend them. Beautiful beaches, luxury restaurants, and a great surfing scene are only a few things that make this city a top tourist destination. Prepare to dress to impress if you visit The Star, a megacomplex that looks like something out of the Las Vegas strip! Surfer's Paradise is certainly the most popular beach to visit, but ask any local and they'll direct you to one of the many "hidden gems" that the tourists "don't know about". Here's a tip: They're all incredible.
AIRLIE BEACH and the WHITSUNDAY ISLANDS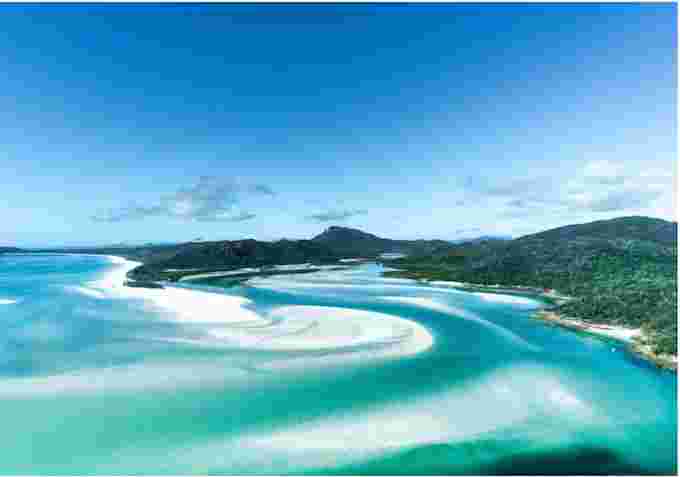 (Credit: Unsplash)
Although a bit far away from most other hotspots, Airlie Beach and the Whitsundays boast some of the best beaches in the world, literally—Whitehaven Beach continually ranked #1 year after year. The sand so white, the ocean so blue, it really is paradise.
When the sun goes down, the small town of Airlie Beach comes alive with tourists and locals of all ages. Live music floods the streets and the parties there are among the best that Australia has to offer.
Also, do NOT miss an opportunity to snorkel or scuba dive on the Great Barrier Reef!
YULARA (ULURU/AYER'S ROCK)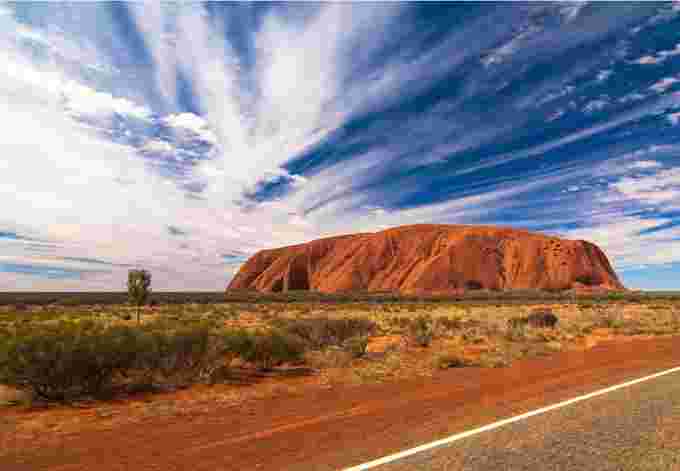 (Credit: Unsplash)
The famous rock in the middle of the Outback goes by two names: Uluru, which is the Aboriginal word for the landmark, and Ayer's Rock which was named after an Aussie government official in the late 1800s.
Yulara is the closest town to Uluru and it's truthfully more like a resort. There's everything from affordable camping to luxury living, cheap eats to fine dining, and of course, a complementary boomerang throwing lesson. It's also a great place to try the local cuisine: emu, kangaroo and camel!
Although climbing to the top of Uluru is no longer allowed, watching the sunrise or sunset behind it is still an incredible, unforgettable moment.
---
Thumbnail credit: Getty Images/Lukas Bischoff. Creative #: 915593810.