Tuesday, April 23rd 2019, 6:45 am - Warmer temperatures are welcome. Allergy season, not so much.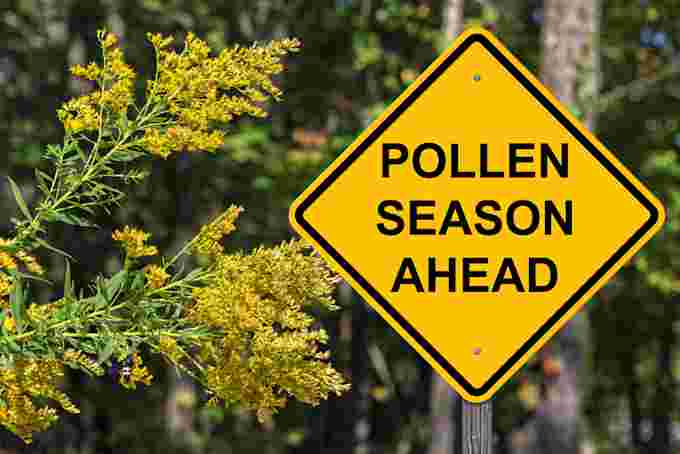 Hey winter, don't let the door hit you on the way out! From extreme cold to tremendous amounts of snow, winter has been wild across Canada.
Spring has finally sprung and it's being welcomed with open arms and even a few tears! Tears of joy for many of us, but for others, it heralds the start of the dreaded allergy season, with its weeks and weeks of annoying nasal congestion, sniffling, watery eyes and sleep deprivation.
"About 25 to 30 per cent of Canadians have environmental allergies," says Dr. David Fischer, allergy expert and past president of the Canadian Society of Allergy and Clinical Immunology.
One of the main environmental allergy culprits affecting Canadians is pollen. It's already wreaking allergy misery in some areas of the country. While prevalent pollens differ from province to province, one thing is for sure, pollen can pack a powerful punch!
According to Dr. Fischer, the main spring allergen is tree pollen, followed by grass season. "The severity of it is determined by how early it warms up – making it worse – and how warm it gets."
So allergy sufferers, prepare to do battle. The pollen invasion is coming and you can run but you can't hide. Aerobiology Research Laboratories predicts the Prairies will have an earlier start to the tree pollen season and the miserable allergy symptoms it brings, but the suffering is already well underway in B.C.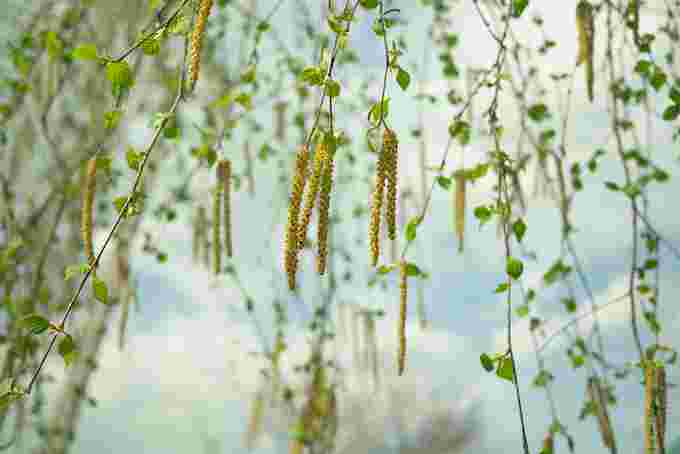 "Since temperatures vary across the country, allergy season starts at different times," says Dawn Jurgens, Director of Operations at Aerobiology Research Laboratories, which monitors and analyzes outdoor allergen levels to produce pollen and spore reports and forecasts.
So just what's in store for seasonal allergy sufferers for 2019? Here's the lowdown on pollen misery across Canada, according to Jurgens, of aerobiology.ca:
ATLANTIC CANADA
Atlantic Canada's pollen season usually starts later than the rest of Canada, and this year it's set to start within the parameters of what is considered a more normal season. The season will begin shortly as temperatures are rising.
ONTARIO AND QUEBEC
In Ontario and Quebec, the 2019 spring allergy season is forecast to be relatively average. However, in southern Ontario's large urban centres like Toronto, the season is slightly delayed when compared with the last few years. This is likely due to early March's colder-than-average temperatures.
PRAIRIES
The Prairie provinces were exceptionally cold this winter but in contrast to last year, spring has arrived earlier based on the long-range forecast provided by The Weather Network. It looks like an earlier start to pollen season this year and it's likely to start in the next few weeks.
BRITISH COLUMBIA
The timing of the start of pollen season in Vancouver and Victoria was later than usual this year. But the intensity of pollen levels for cedar and alder has risen to very high levels in a relatively short period of time.
WHAT ABOUT FALL ALLERGIES?
That's the lowdown on the upcoming allergy season, but what about the fall?
RAGWEED
becomes a major concern in August for allergy sufferers in central Canada, including Quebec, Ontario, Manitoba, and parts of Saskatchewan. "Ragweed is extremely allergenic and affects a large percentage of allergy sufferers and reaches high to very high levels quite often," says Jurgens.
And the fall also means fungal spores, a major concern for allergy sufferers. The fall is the peak time for a lot of different types of fungal spores, especially basidiospores which are highly allergenic, Jurgens adds.
This article is based on interviews conducted by Joanne Richard on behalf of The Weather Network with Dawn Jurgens, Director of Operations at Aerobiology Research Laboratories, an expert in aerobiology, from March 29 - April 2, 2019, and with Dr. David Fischer, past president of the Canadian Society of Allergy and Clinical Immunology (CSACI), an expert in allergic rhinitis, from March 27 - April 3, 2019.